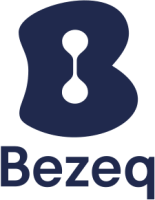 company headquarters
Israel
Israel's largest telecommunications company. Has infrastructure throughout the occupied Palestinian territory and Golan Heights. Services all illegal settlements as well as military bases and checkpoints.
Bezeq is the primary Israeli telecommunications company.
The company provides telecommunication services to all of the Israeli settlements, army bases, and checkpoints in the West Bank, and to Israeli settlements in the Golan Heights. Additionally, its full subsidiary, Pelephone Communications, is an Israeli provider of cellular phone services and has erected close to two hundred antennas and telecommunications infrastructure facilities on occupied land in the West Bank and the Golan Heights.
It also provides cellular communication services to settlers and Israeli soldiers in the occupied territory. The company owns YES, which provides satellite broadcasting services to some of the checkpoints and to all Israeli settlements.
Economic Activism Highlights
In October 2017, the third largest pension fund in Denmark, Sampension, moved to exclude four companies from their portfolio due to their investments in the illegal Israeli settlment activities. The four companies were Israeli banks, Hapoalim and Leumi, and HeidelbergCement and Bezeq.
In May 2015 the Olgethorpe University Student Senate passed a resolution to divest from Bezeq Israel Telecom "based on evidence of their active role in human rights abuses in the West Bank and Gaza Strip."