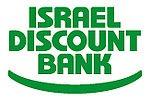 company headquarters
Israel
One of Israel's largest banks. Financed the construction of housing projects in multiple illegal settlements in the occupied Palestinian territory. Has branches in illegal settlements.
The bank financed Heftziba's construction projects in the settlements of Ma'ale Adumim, Har Homa and Beitar Ilit, through its subsidiary Discount Mortgage Bank.
Discount Mortgage Bank provides mortgages to homebuyers in settlements: a mortgage for four homebuyers in Ariel (from 2003, 2008 and 2010) and three homebuyers in Alfei Menashe (from 2007).
Mercantile Discount Bank provided a mortgage for a homebuyer in the settlement of Beitar Ilit (from 2009.
The bank has branches in the West Bank settlement of Ma'ale Adumim and in East Jerusalem. Mercantile Discount Bank, a full subsidiary of the bank, has branches in the West Bank settlement of Beithar Illit and in East Jerusalem.
The banks' subsidiary, Jerusalem Capital Books Management, is partially owned by the settlement of Efrat.
The bank also receives computing services from Matrix IT. It is a call center located in the settlement of Modi'in Illit. The services the bank receives from Matrix IT include the operation of the trading room of the bank.
Click here to read a full report from Who Profits, and here for a recent update on the involvement of the Israeli banks in the financing of the occupation.
Economic Activism Highlights