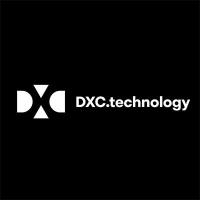 A US multinational IT company, born as the merger of CSC with a division of Hewlett Packard Enterprise. Operates the Israeli discriminatory population registry. Has a R&D center in an illegal settlement in the occupied West Bank.
DXC Technology Company is a U.S.-based multinational information technology (IT) service provider. It was founded in April, 2017 as the merger of Computer Sciences Corporation (CSC) with the Enterprise Services division of Hewlett Packard Enterprise (HPE). The remnants of the defunct Hewlett-Packard Company currently form three separate corporations:
HP Inc., which is the legal successor of the historic Hewlett-Packard Company, manufactures and sells consumer hardware, mainly personal computers, laptops, printers, scanners, and other peripheral devices.
Hewlett Packard Enterprise (HP Enterprise or HPE) is mainly a provider of servers, networking, data storage equipment, and software services to institutional clients. HP Enterprise split in April 2017 to form DXC Technology, and is due to split again later in 2017, selling its software business to the UK-based company MicroFocus.
DXC Technology, which focuses on outsourced IT services and the design and implementation of custom-made IT platforms for institutional clients such as government agencies and big corporations.
As a part of the merger deal that created DXC Technology, HP Enterprise assigned half of the DXC Technology board of directors, and HP Enterprise shareholders received 50 percent of the shares in DXC Technology. In addition, DXC Technology maintains its relationships with other HPE and HP Inc. divisions on existing contracts, making it another member of the "HP family." None of these recent corporate restructuring activities were followed by public disclosure by these companies clarifying the separation of specific business relationships and subsidiary companies. We have reached out to them and asked for updated information, and we will update this page as we receive more information.
Management of Israeli Population Registry and ID System
Presence in Illegal Settlements
Involvement in the Military and Prison Industries
Other Controversies
Economic Activism Highlights
On April 9, 2018, Dublin City Council voted to pass a motion that boycotts all business contracts with HP Enterprise and DXC Technology.