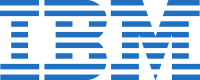 One of the world's largest IT companies. A major contractor for U.S. immigration authorities. Runs the discriminatory Israeli population registry and provides technologies to the Israeli military.
International Business Machines Corp (IBM) is one of the world's largest and oldest computer and IT companies, with 2018 revenue of $79 billion and more than 350,000 employees worldwide.
U.S. Deportations and Border Militarization
IBM has provided technologies to help the U.S. Immigration and Customs Enforcement (ICE) agency make deportation decisions. Between 2009-2016, IBM developed ICE's Automated Threat Prioritization system, part of the agency's "Secure Communities" deportation program. The system, for which IBM received $22.5 million, was designed to automate ICE's decision making by collecting people's criminal histories from federal, state, and local law enforcement agencies to alert ICE of people to be deported and the release dates of those of them who are incarcerated. The U.S. government discontinued the "Secure Communities" program in 2014 but reinstated it in 2017.
IBM has also been identified as one of the leading contractors of U.S. Customs and Border Protection (CBP), the agency in charge of monitoring and surveilling U.S. borders. Between 2005-2019, IBM had 145 contracts worth a total of $1.74 billion with CBP, making it the second-largest CBP contractor after Unisys. IBM's contracts include migrating CBP's computerized systems to a cloud platform and automating some of the agency's databases.
Enabling Discrimination Against Palestinians and Supporting the Israeli Military
IBM operates the central database of Israel's Population, Immigration, and Borders Authority. The database's main component is Israel's biometric population registry, which includes information about residents' ethnic and religious identity. This information is recorded on government-issued ID cards, which all residents must carry by law, and is routinely used by Israeli authorities to discriminate between Jewish and Palestinians citizens. The system also records all of Israel's border crossings, including Erez Crossing between Israel and Gaza and the Allenby Bridge Crossing between Israel and Jordan. Palestinians under Israel's military occupation in the West Bank and Gaza Strip are only allowed to leave or enter the country through the Allenby Bridge Crossing.
IBM won this contract, worth about $240 million, in 2017, replacing DXC Technology, which inherited the contract from predecessors HP and Hewlett Packard Enterprise. The contract includes the management, maintenance, and operation of the system, as well as designing a new system, called Eitan, to replace the older HP-designed Aviv system. IBM assumed full responsibility for the existing system in July 2019 and is scheduled to deliver the new system in 2020.
In addition, IBM subsidiary Red Hat has provided technologies for the Israeli military "operational internet," a cloud-based computerized network designed to increase the military's lethality and effectiveness. The system was developed in-house by the military's Digital Transformation Administration based on Red Hat infrastructure. The project is reportedly worth several millions of dollars. Israeli military officers have described Red Had as a "business partner" and they routinely participate in Red Hat conferences to present their progress. Red Hat executives have described the Israeli military as their "leading customer," and the company has expressed "great pride" in enhancing the military's capabilities. The Israeli military is the main government agency administering the illegal occupation of the Palestinian territory and controlling almost every aspect of the daily lives of the Palestinian population.
This profile was last updated on
25 November 2019