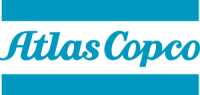 company headquarters
Sweden
A Swedish manufacturer of industrial-scale tools and equipment. Its products were used in the construction of the Tel Aviv-Jerusalem railway, which is partially built on occupied Palestinian territory.
Atlas Copco is a Swedish industrial group. Manufactures industrial-scale tools including compressors, generators, construction and mining equipment, and assembly systems.
In April 2013, locomotives carrying the Atlas Copco logo were at the construction site of the new Tel Aviv-Jerusalem fast train line (A1). The new train route crosses into the occupied Palestinian territory in two areas (for further information, see Who Profits full report on the A1 train).
The locomotives headed an emergency recovery system located at the entrance to tunnel no. 3. The DHD 35 diesel locomotives were manufactured by Atlas Copco Gia AB (formely, GIA Industri AB), a part of the underground rock excavation division within Atlas Copco.
Economic Activism Highlights
In February 2021, the University of California Irvine student government passed a resolution calling on the University of California to divest from companies complicit in Israeli apartheid. The companies named on the resolution included Lockheed Martin, Boeing, General Electric, Hewlett-Packard Enterprise, Caterpillar, Ford, Hyundai, Cemex, Raytheon, 3M, Northrop Grumman, Perrigo Company, Atlas Copco, and Blackrock.