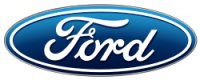 A US multinational car and truck manufacturer. Its trucks are used by the Israeli military and border police to patrol the Gaza wall and for other military occupation-related purposes.
Manufactures and distributes automobiles across six continents with approximately 70 plants worldwide.
Ford vehicles are used by the "Caracal" military unit. Caracal is a combat unit that patrols the occupied section of the Jordan Valley, the West Bank areas close to the separation wall, and the Israeli-Egyptian border.
In 2003, Ford's F550 trucks were retrofitted as armored personnel carriers by Hatehof for use by the IDF in the West Bank. As of June 2012, F550s had been documented near the settlement of Susya during a non-violent demonstration. Delek Motors is the exclusive importer and distributor of Ford vehicles in Israel since 1999.
Delek Motors is a subsidiary company of Delek Ma'arakhot Rekhev, a public company traded in the Tel Aviv Stock exchange (TASE) that is part of the Delek Group.