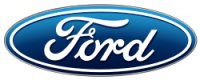 A US multinational car and truck manufacturer. Its trucks are used by the Israeli military and border police to patrol the Gaza wall and for other military occupation-related purposes.
Ford Motor is a U.S.-based automobile manufacturer with the third largest share of the global automobile industry as of 2017, controlling 6.5 percent of the global market with $156.8 billion in total revenue. Ford owns over 70 plants worldwide. The company's vehicles are imported to Israel mainly by Delek Motors, a subsidiary of the Delek Group.
According to Israeli research center Who Profits, Ford's vehicles have been repeatedly used by the Israeli military and police in maintaining the military occupation of the West Bank and the blockade of the Gaza Strip. In 2001, Ford contracted with Israel to supply over 1,000 F-350 trucks to the military. In 2010, Ford F-350 trucks were modified into Caracal armored personnel carriers by Israeli company Plasan Sasa. The vehicles are used by the Israeli Border Police and the Caracal unit of the military, which patrols various sections of Israel/Palestine, including areas in the West Bank next to the Separation Wall. In 2013, Ford sold a dozen F-350 trucks to the Israeli Ministry of Public Security for the special police unit Yoav, which has participated in forcibly displacing Palestinian Bedouin communities living in the Negev. The Israeli military bought 290 more F-350 and F-150 trucks in 2017.
In 2016, Israeli military company Elbit Systems converted Ford F-350 trucks into the Segev Unmanned Ground Combat Vehicle, an autonomous vehicle specifically designed to patrol the barrier around Gaza and maintain the blockade. In 2017, Elbit armed the Segev with a remotely operated "advanced weapon system." Multiple leading human rights organizations (here, here, and here) consider the siege of the Gaza Strip to be collective punishment in clear violation of Israel's obligations under international law.
In addition to the F-350 truck, the Israeli military uses Ford F-550 vehicles as mobile field intelligence units. The Ford trucks are equipped with the "Granit" intelligence gathering system developed by Elta Systems, a subsidiary of Israel Aerospace Industries. Previously, the Israeli military used Ford F-550 trucks as armored personnel carriers. Carmor Integrated Vehicle Solutions (formerly Hatehof, now a subsidiary of Brand Industries), an Israeli manufacturer of specialized military vehicles, converted the trucks in 2003 into Wolf armored personnel carriers, specifically for the needs of the Israeli military during the Second Intifada. Since its initial deployment in 2005, the Wolf gradually became one of the main vehicles used by the Israeli military in the occupied Palestinian territories. The trucks were replaced in 2013 by Chrysler Dodge Ram 3500 vehicles.
Unless specified otherwise, the information in this page is valid as of
19 July 2018