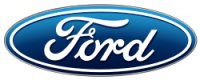 A US-based vehicle manufacturer that provides commercial and specialized vehicles to US law enforcement and immigration authorities and to Israeli occupation authorities
Ford Motor Company, headquartered in Dearborn, Michigan, manufactures Ford and Lincoln brand vehicles. The second-largest automaker in the U.S., it has more than 180,000 employees worldwide and generated $127 billion in revenue in 2020.
Ford manufactures several vehicles designed specifically for law enforcement: F-150 Police Responder pickup truck, Police Interceptor Utility SUV, Transit Prisoner Transport Van, and F-150 and Expedition/MAX Special Service Vehicles. Special features for these vehicles include increased speed and safety mechanisms for pursuits, expanded off-road capability, and space and technologies designed to be compatible with law enforcement equipment.
Ford is a major vehicle vendor for U.S. Immigration and Customs Enforcement (ICE) and Customs and Border Protection (CBP). Some Ford vehicles are equipped with additional technologies for use by CBP. For example, the Benchmark Electronics Mobile Video Surveillance Systems (MVSS), which CBP has deployed along the U.S.-Mexico border, are installed on Ford F-150 pickup trucks. Border Patrol agents also detain immigrants using Ford Transit-350 and Ford E-350 Super Duty vans modified with metal doors on the interior made by American Aluminum.
Furthermore, The Department of Homeland Security (DHS) uses prison labor to modify Ford vehicles for agency-specific use. Federal Prison Industries, Inc, the federal prison labor program known as UNICOR, orders Ford vehicles that are then altered to fit the government's requirements by people who are incarcerated in federal prisons. For example, in 2017, DHS awarded UNICOR a $3.4 million contract to "procure and retrofit" 90 Ford F-150 pickup trucks for Transportation Security Administration (TSA) K-9 transport vehicles.
Ford also supplies its vehicles to state and federal prison agencies. From 2008 to 2021, the Federal Bureau of Prisons spent at least $4.5 million on Ford vehicles. As reported by Worth Rises, the Texas Department of Criminal Justice has purchased hundreds of vehicles through Ford dealerships.
The Israeli occupation of Palestine
Ford vehicles have been repeatedly used by the Israeli military and police to maintain the military occupation of the West Bank and the blockade of the Gaza Strip, according to Who Profits. The company's vehicles are imported to Israel mainly by Delek Motors, a subsidiary of the Delek Group.
Ford vehicles are used by the Israeli Border Police and the Caracal unit of the military, which patrols various areas of Palestine/Israel, including areas in the West Bank next to the Separation Wall. In 2013, Ford sold a dozen F-350 trucks to the Israeli Ministry of Public Security for the special police unit Yoav, which has participated in forcibly displacing Palestinian Bedouin communities living in the Negev. The Israeli military bought 290 more F-350 and F-150 trucks in 2017.
In 2016, Israeli military company Elbit Systems converted Ford F-350 trucks into the Segev Unmanned Ground Combat Vehicle, an autonomous vehicle specifically designed to patrol the barrier around Gaza and maintain the blockade. In 2017, Elbit armed the Segev with a remotely operated "advanced weapon system." Multiple leading human rights organizations (here, here, and here) consider the siege of the Gaza Strip to be collective punishment in clear violation of Israel's obligations under international law.
Previously, the Israeli military used Ford F-550 trucks as armored personnel carriers. Carmor Integrated Vehicle Solutions (formerly Hatehof), an Israeli manufacturer of specialized military vehicles, converted the trucks in 2003 into Wolf armored personnel carriers, specifically for the needs of the Israeli military during the Second Intifada. Since its initial deployment in 2005, the Wolf gradually became one of the main vehicles used by the Israeli military in the occupied Palestinian territories. Carmor was later acquired by Brand Industries and went bankrupt in 2019. The Wolf trucks were replaced in 2013 by Chrysler Dodge Ram 3500 vehicles.
Unless specified otherwise, the information in this page is valid as of
10 February 2022