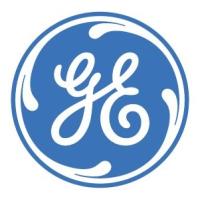 A US multinational conglomerate in the manufacturing, energy, and healthcare industries, among others. Its aviation division manufactures engines for military aircraft Israel uses against civilians.
The General Electric Company (GE) has its headquarters in Boston, Massachusetts, and made $122.1 billion in revenue in 2017. The company's aviation division designs and manufactures engines for military and civilian aircraft including tankers, fighters, helicopters, and surveillance aircraft. The division also produces avionics systems and power systems. Of the $27.4 billion GE's aviation division earned in 2017, 14 percent came from military contracts.
General Electric Military Supplies to Israel
General Electric engines are used in Israel's primary air and naval military platforms, including T700-GE-701C engines in the UH-60 Black Hawk and the Boeing AH-64 Apache helicopters, F110-GE-129 engines for F-16 and F-15 fighter jets, the CH-53D/E engine in the CH-53 Heavy Lift helicopter, and T-700-GE-401C engines for the SH-60F Sea-Hawk helicopter. Additionally, a GE LM2500 gas turbine is used in Israel's naval missile ship, the Sa'ar 5.
Additionally, the company supplies Israel directly with various equipment and services through the U.S. Department of Defense's Foreign Military Sales program. It has provided Israel with gas turbines, jet engines, support services, aircraft propellers and components, a range of other engines, and other military accessories. GE provides continued technical services to the engines in use by the Israeli military.
General Electric Products Used in Attacks on Palestinian Civilians
F-16 jets, Apache helicopters, Sa'ar ships, and other weapons systems with engines manufactured by General Electric have been used repeatedly in Israeli attacks on densely populated civilian areas, resulting in thousands of civilian casualties in Lebanon, the West Bank, and Gaza. The human rights community, including Human Rights Watch, Amnesty International, B'tselem, and United Nations commissions, has ruled these attacks to be human rights violations, collective punishment, and at times war crimes.
Between July 12th and August 14th 2006, Israel conducted a ground and aerial bombardment of Lebanon that severely damaged civilian infrastructure and killed 1,183 people, of whom approximately one third were children. According to a report by Human Rights Watch, Israeli forces fired on civilians and civilian vehicles from Apache helicopters on numerous occasions. Israeli forces deliberately targeted apartment buildings, villages, plants, bridges, seaports, and other key features of Lebanon's infrastructure. As a result of Israel's aerial bombardment, over 1 million people were internally or externally displaced. According to a report published by the United Nations Office for the Coordination of Humanitarian Affairs (UNOCHA), Israel violated international humanitarian law by failing to take care to prevent civilian casualties during its airstrikes on Lebanese infrastructure.
From December 27th, 2008 to January 18th, 2009, Israel conducted an attack on Gaza it called "Operation Cast Lead" during which Israeli forces used various weapons systems manufactured by General Electric. According to the UN's Fact-Finding Mission to the Gaza Conflict, Israel carried out attacks with F-16 aircraft on civilian homes and refugee camps. General Electric manufactures engines for the F-16. Missiles fired from Apache helicopters targeted civilians and civilian infrastructure on numerous occasions over the course of the assault.These attacks were ruled violations of international human rights and humanitarian law as well as possible war crimes and crimes against humanity. Of the 1,394 Palestinians killed in the "Cast Lead" attacks, 345 were minors. The assault injured over 5,300 people and killed 1,383 Palestinians, of whom 333 were children. Israeli forces destroyed the homes of over 3,400 Palestinian families and left thousands of civilians homeless and physically impaired. According to a report published by the United Nations Human Rights Council, Israeli forces deliberately targeted civilian objects and failed to take every possible precaution to minimize civilian casualties, thereby violating customary international law.
In 2014, Israel conducted an attack on Gaza called "Operation Protective Edge" that killed 2,251 Palestinians, of whom 1,462 were civilians and 551 were children. Israeli forces used numerous weapons systems manufactured by General Electric throughout the assault on Gaza. According to a report by Amnesty International, Israel used F-16 aircraft and Apache helicopters during the 2014 assault, including in an attack on Rafah on August 1 and in an attack on Al Shati Refugee camp. Defense for Children International documented at least 13 children killed by missiles fired directly from Apache helicopters in its report on Protective Edge. The Al Mezan Center for Human Rights reported that approximately 47% of civilians killed during "Operation Protective Edge" were killed by warplanes including the F-16. Israeli forces conducted over 6,000 airstrikes in Gaza and damaged or destroyed 18,000 housing units, 73 medical facilities, and many ambulances. As a result of the attack, over 1,500 Palestinian children were orphaned and 11,231 people were injured, of whom 3,436 were children. According to a report by the United Nations Human Rights Council, Israeli forces may have violated international human rights law and committed war crimes on numerous occasions because of their apparent disregard for the preservation of civilian life.
Sa'ar 5 missile ships were used by the Israeli Navy during the 2006 Lebanon war and Operation Cast Lead and are used to enforce the illegal naval siege of the Gaza strip. Israel limits Gaza fishermen to an area no wider than 3 to 6 miles off the coast, severely limiting their access to fishing. The restriction is in contravention of the Oslo Agreements which state that Gaza fishermen should have a clearance of 20 nautical miles off the coast. Even when within the 3 and 6 mile boundaries, Gaza fishermen risk being attacked by Israeli naval vessels, which have killed and injured fishermen and damaged or confiscated their boats. Multiple leading human rights organizations (here, here, and here) consider the siege of the Gaza Strip to be collective punishment in clear violation of Israel's obligations under international law. In 2016, United Nations Secretary-General Ban ki-Moon condemned the blockade of Gaza as "collective punishment" and called for accountability. A Sa'ar ship also participated in the Israeli attack on the unarmed Free Gaza Flotilla in 2010, resulting in the killing of 10 humanitarian activists. In November 2017, chief prosecutor of the International Criminal Court Fatou Bensouda reaffirmed that "there is a reasonable basis to believe that war crimes were committed by some members of the Israel Defence Forces" during the attack on the Free Gaza Flotilla in 2010. The Israeli Navy also used Sa'ar ships to enforce a naval blockade on Lebanon during the 2006 Lebanon war.
F-16 aircraft were repeatedly used in 2018 to conduct airstrikes in Gaza, resulting in civilian deaths. In February, Israeli missiles launched from F-16 warplanes killed two 17-year-old Palestinian teenagers during six extensive airstrikes, the largest assault since Operation Protective Edge. The attacks wounded two more Palestinians and damaged civilian homes. In July, Israeli forces used F-16 aircraft, helicopters, and unmanned aerial drones to launch about 85 missiles at the Gaza Strip, killing two children and injuring 28 people. The attack damaged residential homes and partially damaged or destroyed numerous ambulances and trucks transporting medical supplies.
Economic Activism Highlights
In February 2021, the University of California Irvine student government passed a resolution calling on the University of California to divest from companies complicit in Israeli apartheid. The companies named on the resolution included Lockheed Martin, Boeing, General Electric, Hewlett-Packard Enterprise, Caterpillar, Ford, Hyundai, Cemex, Raytheon, 3M, Northrop Grumman, Perrigo Company, Atlas Copco, and Blackrock..

On May 23, 2018, the student senate at the University of Oregon passed a resolution to divest from companies including the Strauss Group, the Osem Group, Hewlett-Packard Company, Ahava, General Electric, Eden Springs, Motorola, G4S, Elbit Systems. The resolution also prohibited the purchase of products from Sabra, Tribe, Sodastream, and the companies listed above. 
On April 12, 2016, the College Council of the University of Chicago passed a resolution to Divest University funds from apartheid, urging the university " to withdraw, within the bounds of their fiduciary duty, investments in securities, endowments, mutual funds, and other monetary instruments with holdings in companies profiting from human rights abuses and violations of international law in Palestine, including, General Electric."
On March 6, 2016, the Vassar Student Association voted to support the international BDS movement and to divest from companies profiting from Israeli human rights abuses, including General Electric.
In November 2015, the University of California Santa Cruz student government reinstated a divestment resolution against GE that had originally passed in 2014, but was suspended pending an appeals process. The resolution calls on the university to drop its investments in any company that "profits from the Israeli occupation of Palestine." 
Students at UC Los Angeles passed a resolution to divest from General Electric in November 2014, stating General Electric "provide[s] weapons used in attacks on civilians and civilian infrastructure in the Gaza Strip."
UC Riverside's student council in 2014 passed a resolution to divest from GE, stating it "manufactures and supplies engines for A64 Apache Helicopters, systematically used in attacks on Palestinian civilians which constitutes severe human rights violations and war crimes."
Students at UC Santa Cruz in 2014 voted to divest, stating that GE "produces the T700GE701 engines of A64 Apache helicopters that are sold to the Israeli Defense Forces (IDF) which are systematically used in attacks on Palestinian civilians."
Students at Loyola University in Chicago passed a 2014 divestment resolution that stated GE "manufactures engines used for the same helicopters that violate human rights violations by attacking Palestinian civilians."
The University of Michigan Dearborn student senate voted in 2014 to create an advisory committee to examine GE's "explicit involve[ment] in the ongoing Israeli occupation of Palestine and human rights violations that have been committed by the Israeli army."
A victorious UC San Diego resolution in 2013 stated that General Electric "supplies the T700/CT7 engine propulsion system for the Apache AH-64 Helicopter Fleets which...have been used in attacks on the Palestinian population."
In November of 2012, the Associated Students at UC Irvine voted unanimously to divest from GE, stating that the company "manufactures and supplies engines for A64 Apache Helicopters used by the Israeli military in attacks on Palestinian civilians."
The University of Michigan Dearborn student government's divestment resolution passed in 2010, calling GE a "corporation that sell[s] weapons, goods, and services to Israel [and] in turn uses the weapons, goods, and services inhumanely."
Students at Cardiff University in Wales, in 2009, citing General Electric's "supplying [of] military equipment to Israel," participated in a three-day sit-in until university officials confirmed they had sold the school's shares in GE.
In 2009, the Board of Trustees at Hampshire College, following a two-year student-led campaign, approved divestment from GE due to "human rights concerns in occupied Palestine."
In 2005 and 2006, the University of Michigan at Dearborn passed resolutions urging divestment from GE, citing the company's "support and benefit from the ongoing illegal Israeli occupation."
Unless specified otherwise, the information in this page is valid as of
9 August 2018