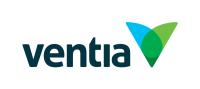 An Australian infrastructure company whose subsidiary Broadspectrum operates a private prison in Australia through a joint venture.
Ventia Services Group is an Australian company that trades on the Australia and New Zealand stock exchanges. In 2021, its annual revenue was approximately $3.3 billion USD. It provides infrastructure construction and maintenance for the Australian military, as well as in the education, housing, health, telecommunications, and transportation sectors. It has a workforce of over 35,000 employees and contractors, and operates in Australia and New Zealand.
Broadspectrum, a subsidiary of Ventia since 2020, operates one prison in Australia, the Parklea Correctional Centre, through a joint venture with Management and Training Corporation (MTC), the world's third-largest private prison company. Parklea–located in New South Wales–has the capacity to incarcerate approximately 1,500 people.
Serious problems have occurred during MTC-Broadspectrum's tenure as Parklea operator. In July 2021, people incarcerated at Parklea rebelled against racism and poor conditions at the prison. MTC-Broadspectrum was also criticized for mismanagement and cover-ups around COVID-19 outbreaks that began in August 2021 in the prison. Separately, MTC has a history of bribery and sexual assault in prisons it operated in the United States, resulting in the cancellation of one contract in Arizona.
Parklea transitioned from a public to privately-run prison in 2009, with GEO Group as its operator. While GEO Group's contract was to last until 2019, it was terminated in 2018 following a government investigation that revealed mismanagement, deaths of people in the prison and other incidents of harm, inadequate healthcare, and other human rights abuses.
In 2019, operations of the prison transferred to the MTC-Broadspectrum joint venture, in a contract worth $986 million USD that lasts from 2019-2026. At the time, Broadspectrum was owned by Ferrovial, a Spanish company, which sold it to Ventia in 2020 for $316 million USD.
Until October 2017, Broadspectrum managed two Australian offshore immigration jails, called Regional Processing Centres, on the islands of Manus, which is part of Papua New Guinea, and the island-state of Nauru.The Australian government established these jails to prevent asylum seekers from reaching the Australian mainland. The Manus and Nauru jails were operated by Broadspectrum starting in 2014 and 2013, respectively.
In 2016, a few months before Ferrovial acquired Broadspectrum, the Supreme Court of Papua New Guinea ruled that the detention of asylum seekers in Manus Island was illegal. Later in 2016, leaked documents uncovered severe abuse of children in the Nauru jail. Ferrovial's original contract for operating the two jails was due to expire in 2017 and Ferrovial decided not to apply to extend the contract.
Unless specified otherwise, the information in this page is valid as of
8 August 2022