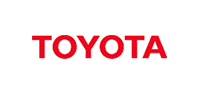 company headquarters
Japan
A Japanese multinational automotive manufacturer. Its vehicles are used by the Israeli security forces and have been involved in guarding illegal settlements in the occupied West Bank and in executing home demolitions.
Toyota is a multinational automobile manufacturer headquartered in Aichi, Japan. Through its Israeli sole distributor Union Motors, Toyota supplies vehicles to the Israeli armed forces.
The Toyota Hilux model is being used by the Israeli Army, police, border police and the civil administration in the occupied Palestinian territories. Additionally, the Toyota Camry model served as the executive car of the the Israeli Army's high command from 2006 till 2010.
Toyota Hilux Vehicles are used by the Israeli armed forces to protect illegal settlements and military bases along the West Bank, to oppress Palestinian demonstrators and for executing house demolitions.
Economic Activism Highlights
On March 15, 2015, the Student's Society of McGill University passed a resolution divesting from companies that profit from the "Illegal Occupation in Palestinian Territories," including Toyota.