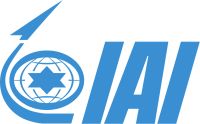 company headquarters
Israel
Israel's 2nd largest weapon company. Makes surveillance and killer drones and other weapon systems used against civilians. Has facilities in illegal settlements in the occupied West Bank and Golan Heights.
The company is scheduled to become publicly-traded in April 2021.
Its MATA helicopter testing facility is located at the Atarot Airport in the occupied West Bank. The company has a factory producing seats for military and commercial aircraft in the occupied Golan Heights.
IAI subsidiary ELTA North America was one of six companies that built prototypes for a proposed new wall on the U.S.-Mexico border, the so-called "Trump Wall," in San Diego, California in 2017. U.S. Customs and Border Protection (CBP) tested the prototypes, and in July 2018, the Government Accountability Office (GAO) released a report exposing extensive construction challenges with the prototypes. In the end, none of the prototypes was selected.