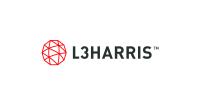 One of the world's largest military contractors. Supplies equipment for military checkpoints in occupied Palestine and for surveillance of the US-Mexico border and immigrant communities in the US.
L3Harris Technologies is a U.S.-based military contractor that manufacturers surveillance equipment and electronic warfare technology for military and law enforcement applications. The company formed in 2019 as the merger of L3 Technologies (formerly L-3 Communications) and Harris Corporation. At the time of the merger, it was the largest ever in the defense industry and made the combined company the 7th largest military contractor in the world. The combined firm has customers in over 100 countries globally and reported a combined revenue of $16 billion in 2018.
US Border Militarization and Surveillance of Immigrants
Technology Used in Checkpoints in Occupied Palestine
Weapon Components Used in Attacks on Civilians and War Crimes
Other Controversies
Economic Activism Highlights
On April 26, 2017, University of Wisconsin-Madison students passed a resolution calling the university to divest from private prisons and corporations that build border walls, including L-3 Communications.
On February 22, 2016, the Students' Society of Mcgill University general assembly voted to divest from companies "profiting from violations of Palestinian human rights," including L-3 Communications. It was later voted against and nullified in an online ratification.
This profile was last updated on
15 August 2019