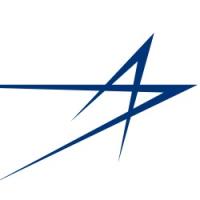 The world's largest military company that provides fighter jets, attack helicopters, and missile systems that the Israeli military uses against Palestinian civilians as well as reconnaissance aircraft used to monitor the US-Mexico border.
Lockheed Martin Corporation is a U.S. military and aerospace company headquartered in Bethesda, Maryland. It has been the largest military company in the world for more than a decade, from 2009 to 2021. In 2020, the company generated $65.4 billion in revenue, 74% of which was from contracts with the U.S. government and 25% from international customers, including foreign military sales.
In 2020, Lockheed Martin was the largest U.S. government contractor with $75 billion in contractual obligations. From 1997 to 2021, the U.S. government awarded Lockheed Martin contracts worth a combined $660 billion, 84% of which by the Department of Defense.
Weapon Sales to Israel
Lockheed Martin's Operations in Israel and Collaboration with the Israeli Military Industry
Use of Lockheed Martin Weapons in Attacks on Palestinian Civilians
Monitoring the US-Mexico Border and Beyond
Political Influence
Economic Activism Highlights
In February 2021, the University of California Irvine student government passed a resolution calling on the University of California to divest from companies complicit in Israeli apartheid. The companies named on the resolution included Lockheed Martin, Boeing, General Electric, Hewlett-Packard Enterprise, Caterpillar, Ford, Hyundai, Cemex, Raytheon, 3M, Northrop Grumman, Perrigo Company, Atlas Copco, and Blackrock.

In Feburary 2021, the University of California Irvine student government passed a resolution (19 to 3) calling on the University of California to divest from companies complicit in Israeli apartheid. The companies named on the resolution included Lockheed Martin, Boeing, General Electric, Hewlett-Packard Enterprise, Caterpillar, Ford, Hyundai, Cemex, Raytheon, 3M, Northrop Grumman, Perrigo Company, Atlas Copco, and Blackrock.

In September 2020, the University of Illinois at Urbana-Champaign's student government passed a resolution divesting from companies partaking in human rights violations against the Palestinian people, including Lockheed-Martin. This resolution was first brought to the student government in February. The student senate resolution, originally titled "Violations of Human Rights in University Investments", passed with a large margin on February 13, but was vetoed a few days later by the Student Government President after backlash from "pro-Israel" groups.
In December 2019, the Brown University Advisory Committee on Corporate Responsibility in Investment Practices passed a recommendation that the University divest from companies facilitating human rights abuses in Palestine including Lockheed-Martin.
On March 3, 2019 the Swarthmore Student Government Organization passed a resolution calling on "Swarthmore College and its Board of Managers to implement a screen on investments in companies involved in repeated, well-documented, and severe violations of international human rights law in Israel / Palestine, including...Lockheed Martin Corp." 
On April 18, 2018, Barnard College Student Government Association passed a referendum calling for the university to divest from eight companies profiting from Israel's occupation of Palestine. The companies listed include Hyundai, Caterpillar, Lockheed Martin, Boeing, Elbit Systems, Hewlett Packard Enterprise, and Bank Hapoalim.
On June 12, 2017, Swedish Bank SEB added Lockheed Martin in its no-buy-list. The bank declared that it is removing from all its funds forty companies "that violate international standards for the environment, corruption, human rights and labor law." The bank had previously stopped investing in companies involved in nuclear programs and in coal production.
On April 26, 2017, University of Wisconsin-Madison students passed a resolution to call for the university's divestment from private prisons and corporations that build border walls, naming Lockheed Martin, Raytheon, General Dynamics, Northrop Grumman, Honeywell, L-3 Communications, Boeing, Bank of America, JP Morgan Chase, BNP Paribas, Suntrust, US Bank Corp., and Wells Fargo.
On April 12, 2016, the College Council of the University of Chicago passed a resolution to Divest University funds from apartheid, urging the university " to withdraw, within the bounds of their fiduciary duty, investments in securities, endowments, mutual funds, and other monetary instruments with holdings in companies profiting from human rights abuses and violations of international law in Palestine, including, Lockheed Martin."
The Undergraduate Student Government Assembly at University of Illinois-Chicago unanimously voted on Februrary 16, 2016, to pass a resolution to divest from corporations profitting off the Israeli occupation and other human rights violations, including Lockheed Martin.
On January 19, 2016, a landslide vote by the University of South Florida student senate passed a joint resolution to divest from corporations who profit from "illegal and brutal occupation" in Palestine, including Lockheed Martin. The resolution was later vetoed by the student government president.
In November 2015, the University of California Santa Cruz student government reinstated a divestment resolution against Lockheed Martin that had originally passed in 2014, but was suspended pending an appeals process. The resolution calls on the university to drop its investments in any company that "profits from the Israeli occupation of Palestine." 
In May 2015 the Olgethorpe University Student Senate passed a resolution to divest from Lockheed Martin "based on evidence of their active role in human rights abuses in the West Bank and Gaza Strip."
Stanford University students passed a resolution in February 2015, urging divestment from Lockheed Martin, among other "companies implicated in the Occupied Palestinian Territories, many of which facilitate parallel injury against communities of color here in the United States."
Northwestern University students voted to divest from Lockheed Martin in February 2015, citing its provision of fighter jets and missiles to the Israeli Air Force.
In February 2015 the University of California Student Association, the official governing assembly of all University of California students, passed a resolution calling for the university to divest from companies "that violate Palestinian human rights," specifically mentioning Lockheed Martin.
Students at UC Los Angeles passed a resolution to divest from Lockheed Martin in November 2014, stating Lockheed Martin "provide[s] weapons used in attacks on civilians and civilian infrastructure in the Gaza Strip."
Students at UC Santa Cruz, in 2014, voted to divest from Lockheed, stating that it "provides the IDF with AH64 Apache parts and F16 fighter jets along with associated training, maintenance and parts."
A 2014 referendum passed by students at DePaul University decreed that Lockheed "profit[s] from Israel's violation of the human rights of Palestinians and minorities within Israel."
Canada's York University Graduate Student Association voted in 2012 to divest from Lockheed Martin, citing its role in "Israeli human rights violations, war crimes and oppression."
The University of Michigan Dearborn's student council passed a divestment resolution in 2010, citing "...[sale of] weapons, goods, and services to Israel.
In 2005 and 2006, the University of Michigan at Dearborn passed resolutions urging divestment from Lockheed, citing the company's "support and benefit from the ongoing illegal Israeli occupation."
Unless specified otherwise, the information in this page is valid as of
26 October 2021