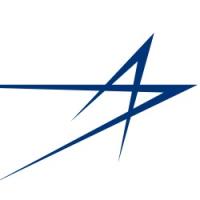 The world's largest military company. It manufactures multiple weapon systems that are routinely used in war crimes against Palestinian civilians and reconnaissance aircraft that are used to monitor the US–Mexico border.
Lockheed Martin Corporation, headquartered in Bethesda, Maryland, designs, manufactures, and sells fighter jets, attack helicopters, armored vehicles, missiles, surveillance radars, and other weapon and surveillance systems. It has been the world's largest military contractor since 2009, with $67 billion in annual revenue as of 2022, 96% of which derives from its defense sector.
The company has long supplied the U.S. and international militaries with weapon systems and equipment. Between 2008 and 2021, it signed contracts worth $429 billion with the U.S. Department of Defense (DOD). Additionally, the company was one of the top contractors for U.S. Customs and Border Protection (CBP) in the agency's effort to erect a "smart/virtual" wall on the U.S.–Mexico border between 2005 and 2019 (see below for more details).
War Crimes Against Palestinian Civilians
Lockheed Martin supplies the Israeli government with a wide variety of weapons, including fighter jets, attack helicopters, and missiles. Lockheed Martin technologies are also integrated into Israel's main weapon systems. These weapons are often gifted to Israel through the U.S. government's Foreign Military Financing program.
For years, these weapons have repeatedly been used against Palestinian civilians, resulting in numerous casualties as well as mass destruction of homes and civilian infrastructure, including hospitals, schools, and water and electric systems. These attacks include war crimes that Israel has committed during several major military offensives against the Gaza Strip, which has been illegally blockaded since 2007:
Warplanes: F-16, F-35
Lockheed Martin provides the Israeli Air Force with F-16 and F-35 aircraft, as well as related components, including f-35 helmet-mounted display systems, training, and maintenance services.
Since the 1970s, the F-16 has been the Israeli Air Force's "most important fighter jet" and has been used by the Israeli military in all of its major assaults on Gaza. During the 2021 offensive, F-16s—described as the "mainstay of the bombardment"—were documented, for example, bombing Gaza City's Rimal neighborhood, as well as residential buildings and the offices of news organizations, including Al Jazeera and the Associated Press. During the 2008–2009 assault, Israeli F-16s were used to target civilians, civilian homes, and refugee camps. The attacks killed numerous Palestinians, including 22 members of a single family, 12 of whom were children under the age of 10.
The Lockheed Martin–manufactured F-35 is the most advanced warplane used by the Israeli Air Force. In 2018, Israel became the first country in the world to launch an airstrike using F-35I fighter jets, a heavily modified version of the F-35. Since then, the Israeli Air Force has used the aircraft during airstrikes in and around Gaza. For example, during its 2021 assault, the Israeli Air Force deployed 80 fighter jets, including advanced F-35 jets, to carry out "waves of airstrikes across the Gaza Strip."
Lockheed Martin supplied Israel with at least 102 F-16s between 2004 and 2009 and at least 50 F-35s between 2016 and 2021. In addition, the company has provided the Israeli government with related maintenance and services. For example, in 2022, Lockheed Martin was awarded an additional $8.1 million as part of an existing contract for engineering, data, and training services related to Israel's F-35 program.
Hellfire Missiles and Multiple Launch Rocket Systems
The Israeli Air Force extensively uses Lockheed Martin's Longbow Hellfire (AGM-114L) missiles in its frequent military attacks on the Gaza Strip. The company provided Israel with at least 1,445 Hellfire missiles between 1990 and 2006 alone. Fired from Boeing's AH-64 Apache helicopters, Hellfire missiles are considered high-precision weapons, which means that their civilian casualties have been targeted deliberately.
During its 2014 attack on Gaza, for example, Israel used Hellfire missiles to kill at least 51 people, including 24 children, and injured at least 66 others, including 36 children, in incidents that the UN High Commissioner for Human Rights identified as "a direct attack against civilian objects or civilians, a war crime under international criminal law." The assault drew widespread condemnation and, later in 2014, the U.S. government halted the transfer of Hellfire missiles and other weapons to Israel. Transfers were subsequently resumed a month later.
During its 2008–2009 attack on Gaza, Israel used Hellfire missiles to kill three Palestinian paramedics and a 12-year-old boy in Gaza City. At the time, the paramedics were wearing recognizable fluorescent vests and were trying to assist two people who had been wounded during a previous attack.
Additionally, during the 2006 Lebanon War, Israeli Apache helicopters killed at least 30 civilians and wounded nine more incidents that Human Rights Watched deemed "indiscriminate targeting" and potential war crimes. The Israeli military used Apache helicopters to fire Hellfire missiles at, for example, homes inhabited by civilians, a family actively fleeing an area under attack, and a group of people sitting outside of a family home.
In addition to Hellfire missiles, Lockheed Martin also manufactures electro-optical sensors and radar technologies designed specifically for the Boeing Apache helicopter. The company markets these systems as a means of increasing the "target tracking performance," "standoff ranges," and lethality of Apache attack helicopters.
Lockheed Martin also provides Israel with its M-270 Multiple Launch Rocket System (MLRS), a mobile system that fires a torrent of surface-to-surface rockets. The Israeli military used the MLRS to fire cluster munitions during the 2006 Lebanon War in attacks that Human Rights Watch deemed to be of "an indiscriminate and disproportionate character, in violation of international humanitarian law." Israel fired as many as 4.6 million submunitions across Lebanon during the war, killing at least 192 civilians and severely damaging agricultural land.
Surveillance of the US–Mexico Border
Lockheed Martin has been one of the main contractors of U.S. Customs and Border Protection (CBP). It was highlighted as one of 14 "giants in the border security business" in a 2019 report by the Transnational Institute and No más Muertes. Between 2005 and 2021, the company held contracts worth $1.1 billion with CBP and Immigration and Customs Enforcement (ICE) for surveillance and communication technologies, aircraft maintenance and logistics support, trainings, and other technologies and services.
The company's largest immigration-related contract is for providing CBP with P-3 Orion Airborne Early Warning aircraft, as well as related maintenance and logistics support. These planes are used to patrol what CBP calls the "extended border": a "42 million-square-mile area that includes more than 41 nations, the Pacific Ocean, Gulf of Mexico, Caribbean Sea, and seaboard approaches to the United States."
CBP has used P-3 aircraft since at least 2008 and has a fleet of 14 such aircraft. In 2020, the agency awarded Lockheed Martin a $63 million contract to provide maintenance to its existing P-3 fleet. From 2008 to 2020, CBP spent at least $818 million under contracts related to the P-3 aircraft acquisition and related parts and maintenance services.
CBP also uses UH-60 Black Hawk and S-76 helicopters, manufactured by Lockheed Martin subsidiary Sikorsky. In 2020, CBP awarded Sikorsky a contract worth a potential $3.8 million for "field service representatives and travel" related to its helicopters.
In addition to providing CBP with aircraft, Lockheed Martin provides the agency with data processing services for TECS, "the principal system" used at the border to screen and help whether people should be admitted into the United States. TECS is a data repository of observations made by CBP agents in order to "support law enforcement 'lookouts,' border screening, and reporting."
Previously, Lockheed Martin was contracted by the Department of Homeland Security (DHS) to upgrade its security operations center, which "conducts vulnerability assessments, analyzes cyber threats, monitors the Department email gateway, and collects information on and investigates and reports on all confirmed or suspected security incidents. The 2016 $395 million contract is no longer with Lockheed Martin due to the merger of its IT division with Leidos.
Political Influence
Between 1998 and November 2022, Lockheed Martin spent over $305 million on lobbying the U.S. government on over 1,700 different issues, including tax matters impacting the company, the defense budget, F-35 and Army missile defense funding, aerospace issues, and cybersecurity. In addition to its lobbying expenditures, the company's employee political action committee (PAC) spent over $35 million in campaign contributions between 1995 and September 2021. It has donated to both the Republican and Democratic parties through direct contributions and other PACs.
Lockheed Martin has close ties to the U.S. military. Since 2007, it has hired 44 former senior officials from the DOD. Former Secretary of Homeland Security Jeh Johnson is on the company's board of directors.
Economic Activism Highlights
In March 2022, the Alma Mater Society, a student union at the university of British Columbia, passed a motion demanding that the university divest from nine companies complicit in human rights violations as part of the Israeli occupation of Palestine: Motorola Solutions Inc, General Mills Inc, Partner Communications LTD, Bezeq the Israeli Telecommunications Corporation, Cellcom Israel Ltd, Bank Hapoalim BM, Caterpillar, Hewlett Packard, and Lockheed Martin.

In Feburary 2021, the Students Society of McGill University passed a motion adovcating for McGill University to divest from companies profiting off multiple and intersecting forms of systemic violence. The motion calls for the university to divest from eight companies, including Re/MAX for facilitating illegal Israeli settlement in the Palestinian territory, OshKosh Corporation for providing vehicles to the Israeli military, and Lockheed Martin for its weapon's deveolpment.

In February 2021, the University of California Irvine student government passed a resolution calling on the University of California to divest from companies complicit in Israeli apartheid. The companies named on the resolution included Lockheed Martin, Boeing, General Electric, Hewlett-Packard Enterprise, Caterpillar, Ford, Hyundai, Cemex, Raytheon, 3M, Northrop Grumman, Perrigo Company, Atlas Copco, and Blackrock.

In Feburary 2021, the University of California Irvine student government passed a resolution (19 to 3) calling on the University of California to divest from companies complicit in Israeli apartheid. The companies named on the resolution included Lockheed Martin, Boeing, General Electric, Hewlett-Packard Enterprise, Caterpillar, Ford, Hyundai, Cemex, Raytheon, 3M, Northrop Grumman, Perrigo Company, Atlas Copco, and Blackrock.

In September 2020, the University of Illinois at Urbana-Champaign's student government passed a resolution divesting from companies partaking in human rights violations against the Palestinian people, including Lockheed-Martin. This resolution was first brought to the student government in February. The student senate resolution, originally titled "Violations of Human Rights in University Investments", passed with a large margin on February 13, but was vetoed a few days later by the Student Government President after backlash from "pro-Israel" groups.
In December 2019, the Brown University Advisory Committee on Corporate Responsibility in Investment Practices passed a recommendation that the University divest from companies facilitating human rights abuses in Palestine including Lockheed-Martin.
On March 3, 2019 the Swarthmore Student Government Organization passed a resolution calling on "Swarthmore College and its Board of Managers to implement a screen on investments in companies involved in repeated, well-documented, and severe violations of international human rights law in Israel / Palestine, including...Lockheed Martin Corp." 
On April 18, 2018, Barnard College Student Government Association passed a referendum calling for the university to divest from eight companies profiting from Israel's occupation of Palestine. The companies listed include Hyundai, Caterpillar, Lockheed Martin, Boeing, Elbit Systems, Hewlett Packard Enterprise, and Bank Hapoalim.
On June 12, 2017, Swedish Bank SEB added Lockheed Martin in its no-buy-list. The bank declared that it is removing from all its funds forty companies "that violate international standards for the environment, corruption, human rights and labor law." The bank had previously stopped investing in companies involved in nuclear programs and in coal production.
On April 26, 2017, University of Wisconsin-Madison students passed a resolution to call for the university's divestment from private prisons and corporations that build border walls, naming Lockheed Martin, Raytheon, General Dynamics, Northrop Grumman, Honeywell, L-3 Communications, Boeing, Bank of America, JP Morgan Chase, BNP Paribas, Suntrust, US Bank Corp., and Wells Fargo.
On April 12, 2016, the College Council of the University of Chicago passed a resolution to Divest University funds from apartheid, urging the university " to withdraw, within the bounds of their fiduciary duty, investments in securities, endowments, mutual funds, and other monetary instruments with holdings in companies profiting from human rights abuses and violations of international law in Palestine, including, Lockheed Martin."
The Undergraduate Student Government Assembly at University of Illinois-Chicago unanimously voted on Februrary 16, 2016, to pass a resolution to divest from corporations profitting off the Israeli occupation and other human rights violations, including Lockheed Martin.
On January 19, 2016, a landslide vote by the University of South Florida student senate passed a joint resolution to divest from corporations who profit from "illegal and brutal occupation" in Palestine, including Lockheed Martin. The resolution was later vetoed by the student government president.
In November 2015, the University of California Santa Cruz student government reinstated a divestment resolution against Lockheed Martin that had originally passed in 2014, but was suspended pending an appeals process. The resolution calls on the university to drop its investments in any company that "profits from the Israeli occupation of Palestine." 
In May 2015 the Olgethorpe University Student Senate passed a resolution to divest from Lockheed Martin "based on evidence of their active role in human rights abuses in the West Bank and Gaza Strip."
Stanford University students passed a resolution in February 2015, urging divestment from Lockheed Martin, among other "companies implicated in the Occupied Palestinian Territories, many of which facilitate parallel injury against communities of color here in the United States."
Northwestern University students voted to divest from Lockheed Martin in February 2015, citing its provision of fighter jets and missiles to the Israeli Air Force.
In February 2015 the University of California Student Association, the official governing assembly of all University of California students, passed a resolution calling for the university to divest from companies "that violate Palestinian human rights," specifically mentioning Lockheed Martin.
Students at UC Los Angeles passed a resolution to divest from Lockheed Martin in November 2014, stating Lockheed Martin "provide[s] weapons used in attacks on civilians and civilian infrastructure in the Gaza Strip."
Students at UC Santa Cruz, in 2014, voted to divest from Lockheed, stating that it "provides the IDF with AH64 Apache parts and F16 fighter jets along with associated training, maintenance and parts."
A 2014 referendum passed by students at DePaul University decreed that Lockheed "profit[s] from Israel's violation of the human rights of Palestinians and minorities within Israel."
Canada's York University Graduate Student Association voted in 2012 to divest from Lockheed Martin, citing its role in "Israeli human rights violations, war crimes and oppression."
The University of Michigan Dearborn's student council passed a divestment resolution in 2010, citing "...[sale of] weapons, goods, and services to Israel.
In 2005 and 2006, the University of Michigan at Dearborn passed resolutions urging divestment from Lockheed, citing the company's "support and benefit from the ongoing illegal Israeli occupation."
Unless specified otherwise, the information in this page is valid as of
13 December 2022