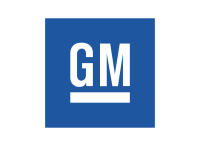 A US-based vehicle manufacturer that provides commercial and specialized vehicles to law enforcement and immigration authorities. Its trucks are also used by the Israeli military and border police to patrol the Gaza wall and for other military occupation-related purposes.
General Motors Company (GM), headquartered in Detroit, Michigan, manufactures Chevrolet, Cadillac, and GMC brand vehicles. The largest automaker in the United States, the company has more than 150,000 employees worldwide and generated $127 billion in revenue in 2021.
GM is one of the top vehicle vendors for U.S. immigration authorities. Border Patrol agents use Chevrolet Silverado and Tahoe pickup trucks to patrol the border, and other Chevrolet vans to transport immigrants found crossing the border to jails. In 2008, Customs and Border Protection (CBP) bought armored GMC Yukon vehicles for its Special Operations Group, an emergency response unit. Immigration and Customs Enforcement (ICE) uses other GM vehicles for various purposes.
In addition, 2021 reports revealed that GM has been sharing with ICE and CBP vehicle location data tracked by its OnStar navigation services, which are installed in many of the cars it makes.
The company also supplies vehicles to state and federal prison agencies. As of 2022, the Federal Bureau of Prisons has spent at least $5 million on GM vehicles, including modifications and repairs. State governments also purchase General Motors vehicles for law enforcement agencies. For example, the Texas Department of Criminal Justice has purchased hundreds of Buick vehicles, as reported by Worth Rises.
GM manufactures several vehicles designed for law enforcement under the Chevrolet brand: Tahoe Police Pursuit Vehicle, Silverado Special Service Vehicle, Express Prisoner Transport Van, and other models for municipal law enforcement. Special features for these vehicles include lighting for "surveillance mode," expanded safety measures, and space and technologies designed to be compatible with law enforcement equipment.
GM has also provided vehicles to the Israeli military, including for use in the ocucpied Palestinian territory. As of 2015, Chevrolet Grumman vans were being used as mobile baggage scanning vehicles in several military checkpoints in the occupied West Bank, according to Who Profits. Before that, these vans were also used to scan the baggage of family members visiting Palestinian political prisoners.
Unless specified otherwise, the information in this page is valid as of
21 February 2022