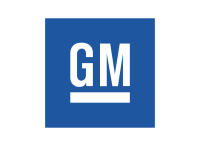 A US multinational car and truck manufacturer. Its trucks are used by the Israeli military and border police to patrol the Gaza wall and for other military occupation-related purposes.
GM is a multinational corporation that designs, manufactures and markets cars, trucks, and automobile parts. The company markets its vehicles under the brand names of Buick, Cadillac, Chevrolet, GMC, Opel, Holden, and Vauxhall.
The company's Chevrolet Grumman vans are being used as baggage scanner vehicles in several Israeli military checkpoints in the occupied West Bank. The mobile Chevrolet scanning vans were documented in Huwara, Hamra and Nilin checkpoints. Back in 2004, these vans were also used as baggage scanners for the belongings of family members visiting Palestinian political prisoners detained in the Ktziot prison.
General Motors official distributer in the Israeli Market - UMI, licensed a garage located in the settlement industrial zone of Mishor Edomim (link is external) to provide service for General Motors brands. The garage, Tzarfati Car Services, has a record of employing Palestinian workers in exploitative conditions.