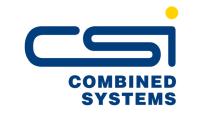 company headquarters
Pennsylvania
Combined Systems Inc provides less-lethal weapons, including tear gas, and other equipment under its Combined Tactical Systems (CTS) brand to military forces and law enforcement agencies around the world.
Note: This company profile was written as part of AFSC's 2022 report Equipped for War: Exposing Militarized Policing in California.
Combined Systems Inc (CSI) is a privately-held company based in Jamestown, PA that manufactures less-lethal weapons for military and police use. Founded by Michael Brunn and Jacob Travel in 1981, CSI had 250 employees and generated $150 million in revenue in 2018. CSI products, often branded under Combined Tactical Systems (CTS), include grenades, tear gas, smoke and foam projectiles, flares, gun launchers, and rubber batons. The company generated over $3.5 million selling tear gas products in the U.S. between 2018 and June 2021, making it the second-largest U.S. tear gas manufacturer after Safariland/Defense Technology.
In 2005, private equity firm Point Lookout Capital Partners (PLCP) acquired CSI. PLCP acquired launcher maker Penn Arms in 2009 and added its product line to CSI. Other law enforcement-related acquisitions by PLCP include Tri-Tech Forensics and National Law Enforcement Supply, which sells medical supplies, protective equipment, and forensics and imaging services to officers.
The California police departments that responded to our public records request spent at least $607,157 on CTS and Penn Arms products from 2015 to 2021. These products include tear gas canisters, rubber and foam batons, glass breaker projectiles, flashbangs, sting balls, other grenades, bean bags, sponge rounds, and launchers. Grenades (including flashbangs and sting balls) were the most frequently purchased products. According to our data, LC Action supplied more than 370 of the 408 orders of CTS products. Police departments often purchased weapons in bulk; for example, Imperial County ordered 6,000 bean bags in 2018.
Police often use CTS products for crowd control during protests. During protests in the summer of 2020 following the murder of George Floyd by Minneapolis police, police deployed CTS products in over 100 cities across the U.S. More than 115 protestors across the country suffered severe head injuries from steel rubber-coated bullets, bean bags, and other less-lethal weapons, leading to loss of eyesight, skull fractures, and brain damage. Protestors are often defenseless against the weapons, as police can launch them upwards of 200 miles per hour. In 2014, a range of CTS products was deployed against protestors in Ferguson, Mo. Journalists found bean bags, short-range projectiles with chemical agents, tear gas and sting ball canisters, grenade launchers, and flashbangs. Though the products are categorized as "less lethal," such weapons were linked to dozens of deaths in a 2016 study.
CTS provides the same products police wielded in Ferguson to Israeli military and police forces, who use the weapons against Palestinians. The Israeli police have purchased gas, rubber-coated bullets, and grenade launchers directly from the company, as well as other CSI weapons purchased from Israeli supplier MR Hunter. In addition to innumerable injuries caused by CTS tear gas, the chemical weapon has led to the deaths of several Palestinian protestors who went into cardiac arrest after inhaling the gas or suffered head injuries from the canister.
The Egyptian police used CSI tear gas against pro-democracy protestors during the 2011 uprising. CSI tear gas has also reportedly been used in Argentina, Bolivia, Cameroon, Chile, East Timor, Germany, Guatemala, Hong Kong, India, the Netherlands, Sierra Leone, Thailand, Trinidad and Tobago, and Tunisia.
U.S. agencies Immigration and Customs Enforcement (ICE) and Customs and Border Protection (CBP) use CSI products. From 2007 to 2020, ICE and CBP spent $592,000 on CSI products. CBP agents have been documented using tear gas on immigrants crossing the U.S.-Mexico border in at least two incidents in November 2018 and January 2019. However, it is unclear whether or not the tear gas was made by CSI; the gas used in the first incident was identified as a Safariland product.
The U.S. Department of Defense (DOD) spent $57.8 million on CSI products from 2003 to 2021. The products included grenades, flashbangs, breacher rounds, launchers, and practice targets. The Navy has an open contract with CSI for tear gas canisters, set to expire in 2031. The Army's contract with the company for sting ball grenades will end in 2030.
The company also runs the CTS Training Institute, which offers courses for law enforcement and prison officers on less-lethal weapons, weapons maintenance and repair, breaching, and cell extraction (forcibly removing people from cells). In addition to hosting training sessions at its Pennsylvania headquarters, CTS allows agencies to request training to be hosted at their own locations. CTS has trained officers in Alabama, Michigan, Missouri, New York, Ohio, Tennessee, and Texas.
Other Controversies
Residents who live near CSI headquarters in Pennsylvania complain of the noise and poor air quality from weapons production and testing. In 2014 and 2021, local community members filed lawsuits against CSI. Though all plaintiffs in the 2014 case eventually withdrew, the case filed in 2021 under environmental law has yet to be decided.
CSI's Jamestown plant is frequently the site of fires, explosions, and worker injuries. From June 2018 to June 2020, CSI employees requested medical personnel 14 times for work-related injuries, including "hemorrhaging, traumatic injury, breathing and allergic reactions." In February 2020, an explosion at the plant injured five workers. The U.S. Occupational Safety and Health Administration (OSHA) determined that CSI failed to offer adequate protective equipment to its employees, causing the explosion and injuries. In addition, OSHA found CSI in violation of required equipment inspection and compliance audit regulations.
Unless specified otherwise, the information in this page is valid as of
22 March 2022