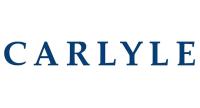 A US-based global investment firm. Its subsidiary Mantech is a military contractor that provides IT and surveillance services to US immigration authorities.
The Carlyle Group Inc is a global investment firm, headquartered in New York, that operates in the private equity, credit, and investment solutions industries. In September 2022, the company acquired ManTech International Corporation, a military contractor specializing in information technology (IT), cybersecurity, data analytics, military logistics, and management services. ManTech is headquartered in Fairfax, Virginia, with 9,400 employees and $2.5 billion in revenue as of 2020. ManTech's primary customer is the U.S. Department of Defense (DoD), which awarded the company nearly 2,000 contracts worth over $10 billion from 1997 to 2021. ManTech is the world's 63rd largest military contractor as of 2019, during which the company's military contracts amounted to 74% of its total sales. ManTech also reportedly "boasts strong relationships with intelligence agencies, cultivated over five decades."
ManTech provides multiple IT and surveillance services to the U.S. Department of Homeland Security (DHS). It is one of the fifteen top contractors for Customs and Border Protection (CBP) from 2010 to 2019. From 2004 to June 2021, ManTech signed 87 contracts, mostly with CBP but also with Immigration and Customs Enforcement (ICE) and the Transportation Security Administration (TSA), with a total potential value of $1.1 billion.
In 2020, CBP contracted ManTech to enhance its Targeting & Analysis Systems Program Directorate (TASPD). TASPD is responsible for targeting and screening passengers and vehicles crossing the border, and shares those passengers' information with other countries via the Global Travel Assessment System. TASPD also administers the Analytical Framework for Intelligence (AFI), a platform that targets "people of interest." This was a key tool for the Extreme Vetting Initiative, which was planned by the Trump administration in 2017 and abandoned a year later. Palantir Technologies also played a role in developing this data platform for CBP. The contract was extended in 2021 and together both contracts are worth $46 million.
In 2019, CBP awarded ManTech a $128 million contract to update border surveillance systems. In 2017, ManTech was awarded another contract to provide IT services for the FBI's Criminal Justice Information Services (CJIS), which also houses other FBI systems such as the Next Generation Identification (NGI) biometric database. This database stores biometric data, such as fingerprints and facial images, from law enforcement across the U.S., and is a mechanism for information sharing with ICE and CBP.
In 2016, CBP awarded ManTech a $229 million contract to provide intelligence analysis, predictive modeling, project management, and threat research support services in an effort to track both cargo and immigrants that enter the U.S. This technology is purportedly used to identify and target "emerging threats." Also in 2016, ManTech won a $24 million contract with CBP to develop "real-time situational awareness to enhance border security." This technology uses multi-sensor data aggregation analysis to target immigrants and carry out inspections and enforcement at the U.S.-Mexico border.
In 2014, ManTech signed a contract with DHS' Transportation Security Administration (TSA) to provide IT solutions to "coordinate domestic and international transportation security-intelligence activities with US Government intelligence agencies and partners."
In 2012, ICE awarded ManTech a contract to develop software solutions for its Homeland Security Investigations' criminal organization targeting system. ICE stated that ManTech was the only company that met all its requirements for that system.
In 2009, the company was awarded a contract as part of CBP's Secure Borders Initiative, for which Boeing was the prime contractor. CBP terminated this program in 2011 after making "key decisions...without rigorous review, analysis, or transparency" and exceeding its programmed budget.
Political Influence
From 1999 to 2021, ManTech spent $3 million in lobbying on issues like the security clearance reform, foreign military sales, and defense, intelligence, and homeland security issues. Additionally, the company has had a Political Action Committee (PAC) since 1985 and has spent $1.5 million in campaign contributions to both Republican and Democratic candidates, through direct contributions and other PACs.
The company's founder and Chairman Emeritus George J. Pedersen, who still controls the majority of the voting power in the company as of 2021, is well-known in the intelligence community. In addition to the founder's ties to the intelligence community, several board members have held high-ranking diplomatic and military positions, including Director of the Defense Intelligence Agency from 1995 to 1996, and Director of the National Security Agency.
Unless specified otherwise, the information in this page is valid as of
12 October 2021