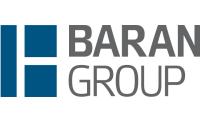 company headquarters
Israel
An Israeli engineering company. Participated in the construction of the Tel Aviv-Jerusalem railway, which is partially built in the occupied West Bank.
Baran Group Ltd. is a provider of engineering, technology, and construction services.
The company managed the construction project of section A of the Tel Aviv-Jerusalem fast train line (A1), including Bridge 6. Bridge 6, constructed by the Minrav Group, enters the Latrun enclave, which is occupied Palestinian land in the West Bank.