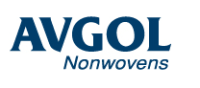 company headquarters
Israel
An Israeli producer of nonwoven fabrics for the global hygiene market. Its factory is located in an industrial zone in the occupied West Bank.
Avgol manufactures non-woven materials used mostly in sanitary pads and diapers.
The company's main plant is located in the Barkan Industrial Zone, which is an Israeli settlement in the occupied West Bank.
Other manufacturing facilities are located in the U.S., Russia, and China.