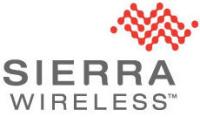 A Canadian multinational wireless communications equipment designer and manufacturer (formerly Numerex). Provides electronic monitoring services, locating and tracking individuals for pre-trial adjudication, probation, parole, and immigration control.
Sierra Wireless acquired Numerex Corp. in 2017 for $107 million. Numerex sells tracking services for the corrections supervision and surveillance industry, including parole supervision, pretrial supervision, supervised probation, house arrest electronic monitoring, tracking sex offenders, juvenile probation, school truancy, gang activity, and domestic violence offender monitoring.
Numerex' electronic monitoring products in are sold under the name Omnilink, acquired in 2014, and include the OM400, a GPS/cellular "offender monitoring anklet" and the FocalPoint monitoring application. As of April 2018, it holds contracts for electronic monitoring and surveillance services with at least 750 agencies in North America.