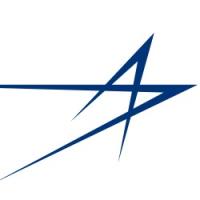 A US defense and aerospace company that makes fighter jets, attack helicopters, and missile systems used by the Israeli military against Palestinian civilians. Its drones monitor the US-Mexico border.
Lockheed Martin Corporation is a U.S. defense and aerospace company headquartered in Bethesda, MD. In 2017, the company was listed as the arms-producing company with the largest defense revenue in the world by Defense News. In 2017, the company made $51 billion in annual revenues. Of these total sales, 69 percent were from contracts with the U.S. government, and 30 percent were from international customers, including Foreign Military Sales.
Weapon Sales to Israel
Lockheed Martin has provided the Israeli military with F-16 fighter jets, Longbow Hellfire missiles, and AH-64 Apache Longbow helicopter parts along with associated training and maintenance. It also supplies C-130 and C-130J Hercules transport aircraft, the Multiple Launch Rocket System (MLRS) mobile surface-to-surface rocket launch system, and F-35 fighter jets and associated equipment such as helmet mounted display systems (HMDS). Lockheed Martin also provides the Israeli military with radars, rockets, laser pointers, rocket pods, and fire control and guidance systems.
In a 2010 agreement, worth $2.7 billion, the Israeli government purchased 50 of Lockheed Martin's F-35 fighter jet through the US Foreign Military Sales (FMS) program, with an estimated completion date of 2022. Lockheed Martin received multiple multi-million dollar FMS contracts related to the U.S. Department of Defense's continued support of the expansion of Israel's F-35 fleet in February 2016 and July 2017. In May of 2018, Israel launched the world's first F-35 air strike on Iranian targets in Syria.
Lockheed Martin's Operations in Israel and Collaboration with the Israeli Military Industry
Lockheed Martin opened an office in Be'er Sheva, Israel in April 2014. The company also has an office in Tel Aviv. Lockheed Martin has signed Industrial Participation agreements with various Israeli weapons companies including Israel Aerospace Industries (IAI), Elbit Systems, Cyclone, and Tadiran. As of the end of 2016, these agreements were worth $933 million. In 2017, the Israeli Ministry of Defense Procurement and Production announced that Lockheed Martin had spent over one billion dollars on reciprocal procurement from Israeli defense companies in an active show of support of the Israeli military industry.
Use of Lockheed Martin Weapons in Attacks on Palestinian Civilians
F-16 jets, Apache helicopter systems, Hellfire missiles, and other weapons systems manufactured by Lockheed Martin have been used repeatedly in Israeli attacks on densely populated civilian areas, resulting in thousands of civilian casualties in Lebanon, the West Bank, and Gaza. The human rights community, including Human Rights Watch, Amnesty International, B'Tselem, and United Nations commissions, has ruled these attacks to be human rights violations, collective punishment, and at times war crimes.
Between July 12th and August 14th, 2006, Israel conducted a ground and aerial bombardment of Lebanon that severely damaged civilian infrastructure and killed 1,183 people, of whom approximately one third were children. According to a report by Human Rights Watch, Israeli forces fired on civilians and civilian vehicles from Apache helicopters on numerous occasions. Israeli forces deliberately targeted apartment buildings, villages, plants, bridges, seaports, and other key features of Lebanon's infrastructure. As a result of Israel's aerial bombardment, over 1 million people were internally or externally displaced. According to a report published by the United Nations Office for the Coordination of Humanitarian Affairs (UNOCHA), Israel violated international humanitarian law by failing to take care to prevent civilian casualties during its airstrikes on Lebanese infrastructure.
Israeli forces also used Lockheed Martin's Multiple Launch Rocket System (MLRS) equipped with cluster munitions in Lebanon. Israel fired up to four million cluster bomb submunitions in 962 airstrikes in 2006 on Southern Lebanon. On average, 25 percent of the bomblets failed to explode, and unexploded submunitions killed at least 192 civilians and 29 deminers within two years of the last Israeli cluster bomb strike. Human Rights Watch stated that Israel's "indiscriminate and disproportionate" use of cluster bombs in Lebanon in 2006 violated international humanitarian law, and that some of the strikes may constitute war crimes. Cluster bombs have been banned by more than 115 countries due to their inability to discriminate between civilians and combatants. However, Israel has so far refused to sign the treaty banning the munitions.
From December 27th, 2008 to January 18th, 2009, Israel conducted an attack on Gaza it called "Operation Cast Lead" during which Israeli forces used various weapons systems manufactured by Lockheed Martin. According to the UN's Fact-Finding Mission to the Gaza Conflict, Israel carried out attacks with F-16 aircraft on civilian homes and refugee camps. Missiles fired from Apache helicopters targeted civilians and civilian infrastructure on numerous occasions over the course of the assault. A report by Amnesty International found that Israeli forces used Hellfire missiles produced by Lockheed Martin in their repeated attacks upon clearly marked ambulances and paramedics in uniform. Of the 1,394 Palestinians killed in the "Cast Lead" attacks, 345 were minors. The assault injured over 5,300 people and killed 1,383 Palestinians, of whom 333 were children. Israeli forces destroyed the homes of over 3,400 Palestinian families and left thousands of civilians homeless and physically impaired. According to a report published by the United Nations Human Rights Council, Israeli forces deliberately targeted civilian objects and failed to take every possible precaution to minimize civilian casualties, thereby violating customary international law.
In 2014, Israel conducted an attack on Gaza called "Operation Protective Edge" that killed 2,251 Palestinians, of whom 1,462 were civilians and 551 were children. Israeli forces used numerous weapons systems manufactured by Lockheed Martin throughout the assault on Gaza. According to a report by Amnesty International, Israel used F-16 aircraft and Apache helicopters during the 2014 assault, including in an attack on Rafah on August 1 and in an attack on Al Shati Refugee camp. Defense for Children International documented at least 13 children killed by missiles fired directly from Apache helicopters in its report on Protective Edge. The Al Mezan Center for Human Rights reported that approximately 47% of civilians killed during "Operation Protective Edge" were killed by warplanes including the F-16. Israeli forces conducted over 6,000 airstrikes in Gaza and damaged or destroyed 18,000 housing units, 73 medical facilities, and many ambulances. As a result of the attack, over 1,500 Palestinian children were orphaned and 11,231 people were injured, of whom 3,436 were children. According to a report by the United Nations Human Rights Council, Israeli forces may have violated international human rights law and committed war crimes on numerous occasions because of their apparent disregard for the preservation of civilian life.
F-16 aircraft were repeatedly used in 2018 to conduct airstrikes in Gaza, resulting in civilian deaths. In February, Israeli missiles launched from F-16 warplanes killed two 17-year-old Palestinian teenagers during six extensive airstrikes, the largest assault since Operation Protective Edge. The attacks wounded two more Palestinians and damaged civilian homes. In July, Israeli forces used F-16 aircraft, helicopters, and unmanned aerial drones to launch about 85 missiles at the Gaza Strip, killing two children and injuring 28 people. The attack damaged residential homes and partially damaged or destroyed numerous ambulances and trucks transporting medical supplies.
Economic Activism Highlights
On April 18, 2018, Barnard College Student Government Association passed a referendum calling for the university to divest from eight companies profiting from Israel's occupation of Palestine. The companies listed include Hyundai, Caterpillar, Lockheed Martin, Boeing, Elbit Systems, Hewlett Packard Enterprise, and Bank Hapoalim.

On April 26, 2017, University of Wisconsin-Madison students passed a resolution to call for the university's divestment from private prisons and corporations that build border walls, naming Lockheed Martin, Raytheon, General Dynamics, Northrop Grumman, Honeywell, L-3 Communications, Boeing, Bank of America, JP Morgan Chase, BNP Paribas, Suntrust, US Bank Corp., and Wells Fargo.

On April 12, 2016, the College Council of the University of Chicago passed a resolution to Divest University funds from apartheid, urging the university " to withdraw, within the bounds of their fiduciary duty, investments in securities, endowments, mutual funds, and other monetary instruments with holdings in companies profiting from human rights abuses and violations of international law in Palestine, including, Lockheed Martin."
The Undergraduate Student Government Assembly at University of Illinois-Chicago unanimously voted on Februrary 16, 2016, to pass a resolution to divest from corporations profitting off the Israeli occupation and other human rights violations, including Lockheed Martin.
On January 19, 2016, a landslide vote by the University of South Florida student senate passed a joint resolution to divest from corporations who profit from "illegal and brutal occupation" in Palestine, including Lockheed Martin. The resolution was later vetoed by the student government president.
In November 2015, the University of California Santa Cruz student government reinstated a divestment resolution against Lockheed Martin that had originally passed in 2014, but was suspended pending an appeals process. The resolution calls on the university to drop its investments in any company that "profits from the Israeli occupation of Palestine." 
In May 2015 the Olgethorpe University Student Senate passed a resolution to divest from Lockheed Martin "based on evidence of their active role in human rights abuses in the West Bank and Gaza Strip."
Stanford University students passed a resolution in February 2015, urging divestment from Lockheed Martin, among other "companies implicated in the Occupied Palestinian Territories, many of which facilitate parallel injury against communities of color here in the United States."
Northwestern University students voted to divest from Lockheed Martin in February 2015, citing its provision of fighter jets and missiles to the Israeli Air Force.
In February 2015 the University of California Student Association, the official governing assembly of all University of California students, passed a resolution calling for the university to divest from companies "that violate Palestinian human rights," specifically mentioning Lockheed Martin.
Students at UC Los Angeles passed a resolution to divest from Lockheed Martin in November 2014, stating Lockheed Martin "provide[s] weapons used in attacks on civilians and civilian infrastructure in the Gaza Strip."
Students at UC Santa Cruz, in 2014, voted to divest from Lockheed, stating that it "provides the IDF with AH64 Apache parts and F16 fighter jets along with associated training, maintenance and parts."
A 2014 referendum passed by students at DePaul University decreed that Lockheed "profit[s] from Israel's violation of the human rights of Palestinians and minorities within Israel."
Canada's York University Graduate Student Association voted in 2012 to divest from Lockheed Martin, citing its role in "Israeli human rights violations, war crimes and oppression."
The University of Michigan Dearborn's student council passed a divestment resolution in 2010, citing "...[sale of] weapons, goods, and services to Israel.
In 2005 and 2006, the University of Michigan at Dearborn passed resolutions urging divestment from Lockheed, citing the company's "support and benefit from the ongoing illegal Israeli occupation."
This profile was last updated on
9 August 2018