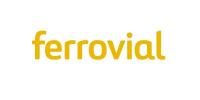 company headquarters
Spain
A Spanish multinational infrastructure, construction, management, and maintenance company. Its subsidiary Broadspectrum operates immigrant detention centers in Australia.
Ferrovial is a publicly traded company headquartered in Madrid, Spain. Ferrovial provides design, construction, financing, operation and maintenance of transport, urban, and services infrastructure. In 2016, its annual revenue was approximately $12 billion, with 96,000 employees, and operations in 15 countries. One of the company's subsidiaries, Broadspectrum, manages immigration detention centers in Australia.
Since May 2016, Ferrovial is the full owner of Broadspectrum, a company based in Sydney, Australia. The company provides operations and maintenance, asset management, project and capital management outsourcing, and infrastructure development services. In 2015, its annual revenue was approximately $2.9 billion, with operations in 11 countries. As of April 2017, Broadspectrum manages two offshore immigration processing centers in Australia, Manus Regional Processing Centre and Nauru Processing Center. In October 2016, the processing centers together held 1,262 detainees. The centers are used to hold asylum seekers. Ferrovial indicated that the services Broadspectrum provided to the Australian Department of Immigration were not "strategic activities" and the company would not extend the immigration detention center contracts. The immigration detention contracts account for 15 to 20 percent of Broadspectrum's annual revenue. The contracts will expire in October 2017, after the Australian government decided to unilaterally extend the contracts for 8 months past the original February 2017 end date.
Both processing centers have face criticism. At Manus Regional Processing Centre, located in Papua New Guinea, two asylum seekers died, one due to insufficient health care access and the other was murdered by detention center workers after a series of protests broke out. In 2016, the Supreme Court of Papua New Guinea concluded that the centers were illegal, breaching the country's constitution. In 2017, Australian officials claimed that the center would be closed before the end of the year.
At Nauru Processing Center, the UNHCR reported that the conditions were "harsh" and "inhumane" and a nurse working at the center "liken[ed] it to a concentration camp". The center is overcrowded, lacking facilities, and offers limited educational services for children. In 2015, after allegations of abuse arose and after an independent review found guards engaging in sexual activity with children at the facility, several staff members wrote an open letter claiming sexual abuse against women and children and that the government knew about the allegations for at least eighteen months. In 2016, files documenting abuses against children housed in Nauru were leaked to The Guardian, the largest cache of documents the newspaper has ever received. The Guardian created a standalone database for the reports, which depict sexual and physical assaults against asylum seekers.
Broadspectrum has continued to submit bids to Australian Corrective Justice and Immigration departments. On September 13, 2016, Broadspectrum announced it successfully outbid Serco for a five-year contract to provide transportation, security, and custody services to the Australian Department of Corrective Services.