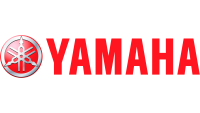 company headquarters
Japan
A Japanese vehicle manufacturer that provides all-terrain vehicles and watercraft to US Border Patrol.
Yamaha Motor Company, headquartered in Iwata, Shizuoka, Japan, makes primarily land and sea vehicles. It is separate from the music and audio equipment manufacturer Yamaha Corporation, though they both originate from the same company, Nippon Gakki Co. Yamaha Motor has a presence in over 180 countries and regions around the world and had a $13.4 billion revenue in 2020.
U.S. Customs and Border Protection (CBP) uses Yamaha all-terrain vehicles (ATVs) and other equipment to patrol the U.S.-Mexico border. CBP bought $2 million worth of Yamaha vehicles and equipment under 36 contracts between 2005 and 2018. These contracts are not with Yamaha itself, but with third party dealers.
Of these contracts, 26 were specifically for ATVs or motorcycles. The supplied ATVs include the Yamaha Raptor, Rhino, Mule, Grizzly, and Big Bear models. Some contracts specify where this equipment was designated for. For example, a 2014 contract was for the supply of almost $300,000 worth of Yamaha ATVs for the El Paso Sector Border Patrol ATV units in Texas. Other contracts are for other Yamaha products, including snowmobiles, generators, engines, and watercraft.
U.S. Border Patrol agents use ATVs to patrol rugged terrain along the U.S.-Mexico border, especially in remote areas that are inaccessible to other vehicles. CBP documented that its agents used Yamaha ATVs in 2016 near McAllen, Texas and in 2017 in an undisclosed location patrolling the U.S.-Mexico border.
Unless specified otherwise, the information in this page is valid as of
4 November 2021