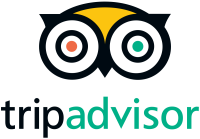 A US digital tourism and travel company that owns and operates several search and booking websites. Its flagship product TripAdvisor.com lists locations in occupied Palestinian and Syrian lands.
TripAdvisor Inc is a U.S.-based publicly traded company that operates TripAdvisor.com, which the company claims to be "the world's largest travel site based on monthly unique visitors." Liberty TripAdvisor Holdings Inc is a separate publicly traded company that owns a controlling share of TripAdvisor Inc. TripAdvisor Inc owns many other digital travel and tourism brands and websites, including AirFareWatchDog, Booking Buddy, Cruise Critic, Family Vacation Critic, FlipKey, The Fork, Holiday Lettings, Holiday Watchdog, House Trip, JetSetter, Niumba, OneTime.com, Oyster.com, SeatGuru, Smarter Travel, Tingo, Vacation Home Rentals, and Viator.com.
TripAdvisor.com has dozens of listings in illegal Israeli settlements in the occupied Palestinian and Syrian territories. On February 2017, Who Profits documented listings in five illegal settlements in the occupied West Bank, in eight illegal settlements in the occupied Golan Heights, and many additional listings in occupied East Jerusalem. On September 2018, Amnesty International documented more than seventy attractions, tours, restaurants, cafés, hotels, and rental apartments in 27 different illegal settlements across the occupied West Bank and East Jerusalem. This includes five large hotels with more than fifty rooms.
For many of these, TripAdvisor acts as a booking agent and charges a commission. For example, TripAdvisor handles bookings for Caliber 3, a self-described "counter-terrorism boot camp" located in the illegal settlement block of Gush Etzion in the occupied West Bank. According to the description, visitors can expect to learn "the values which guide the Israeli Army, handling weapons, and counter-terror tactics." Other TripAdvisor websites, including Bookingbuddy, Family Vacation Critic, FlipKey, Holiday Lettings, and Viator, also advertise or act as booking agents for listings in illegal settlements.
TripAdvisor's actions violate several principles of international law. First, the company contributes to the illegal settlement economy by driving tourism and providing jobs and income, financing continued settlement existence and expansion, in violation of international law. Second, the company is involved in discrimination against West Bank Palestinians since, unlike their Israeli neighbors or foreign tourists, they cannot access the properties listed in settlements. Third, some of the listings raise concerns of pillage, as the company is charging a commission on their booking without the freely given consent of the legal landowners.
The company has not publicly responded to any of these allegations.
Unless specified otherwise, the information in this page is valid as of
17 April 2019