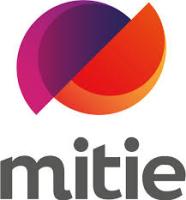 A British facility management, consultancy, and product management company that operates private prisons and immigration detention centers in the UK.
Mitie Group PLC is a publicly-traded company headquartered in Bristol, UK that provides facility management, consultancy, product management, and a range of other specialized services. Mitie employs over 52,000 employees in several offices throughout the UK and Ireland. Its 2019 revenue was $2.7 billion.

Mitie is the largest provider of immigration detention services to the British government. In 2018-2019, Mitie's "Care & Custody" business, which includes its immigration detention centers, generated $133 million, an 80 percent increase from the previous year and totaling 5 percent of the company's revenue.

As part of this work, the company manages two immigration detention centers, Harmondsworth and Colnbrook, which together hold 1,200 immigrants in deportation proceedings. The British Home Office, the UK government agency responsible for immigration enforcement, awarded this eight-year $270 million contract to Mitie in 2014. In 2017, the Home Office awarded the company another ten-year $650 million contract, described as the largest UK immigration detention contract ever, for "escorting" detained immigrants while they are deported from the UK. As part of this contract, Mitie also operates the UK's two large short-term immigrant holding jails and some thirty smaller short-term holding rooms located at airports and other ports of entry for immigrants awaiting deportation. Until 2018, Mitie also managed the Campsfield House Immigration Detention Centre. The House Office closed the 257-bed jail after revelations of bad conditions and detainees feeling unsafe. While Mitie Group does not operate any prisons as part of the UK criminal justice system, it does provide maintenance services to two prisons in the London area: Brixton and Isis.

A 2015 report published by the UK's Inspectorate of Prisons documented the poor conditions at Mitie's Harmondsworth immigration center by Heathrow airport, which detains asylum seekers, people who have overstayed their visas, and non-British nationals who have completed their jail terms in the UK. The poor conditions include run down accommodation, unsanitary toilets and showers, overcrowding and poor ventilation. Eighteen detainees were held for over a year in violation of Home Office regulations which state that detention in immigration centers should be used sparingly and for the shortest durations necessary.
Economic Activism Highlights
In 2017, Mitie was the target of a divestment campaign led by students at Durham University, demanding that the university end its £5 million ($6.6 million) contract with Mitie, which provides Durham with cleaning, landscaping, and total security management. The campaign cited reports of overcrowding, poor sanitation, hunger strikes, little to no pay, and detainee suicide in Mitie's immigration detention centers. In May 2018, Durham University renewed its contract with Mitie, including it in its operational plans for the following fiscal year.
Unless specified otherwise, the information in this page is valid as of
3 April 2020