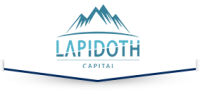 company headquarters
Israel
One of the largest construction and real estate companies in Israel. Has been involved in multiple construction projects in illegal settlements in the occupied West Bank.
The company builds in multiple settlements through its subsidiary construction firm, Danya Cebus.
As a contractor, Danya Cebus built the Green Park project in Matityahu East in the West Bank settlement of Modi'in Illit. It also built a housing project for Ya'asour in the West Bank settlement of Ma'ale Edomim. It has built projects for the developer Heftziba in the Har Homa, Ma'ale Edomim, and Adam settlements next to Jerusalem, and was hired to complete some housing projects there after the developer Heftziba had gone out of business.
In October 2010, Africa-Israel released the following statement: "Neither the company nor any of its subsidiaries and/or other companies controlled by the company are presently involved in or has any plans for future involvement in development, construction or building of real estate in settlements in the West Bank." However, shortly after issuing the statement, the company received a 78 million shekel contract to construct the C-Jerusalem project in the settlement neighborhood of Gilo in East Jerusalem.
The company owns 26% of Alon Group, which has a monopoly over gas supply to the Gaza Strip, and controls the Blue Square retail chain, which has branches and offices in multiple settlements throughout the Occupied Territories.
In a statement to the Israeli Newspaper Yedioth Ahronoth on October 2014, Africa Israel announced that it will stop building in the occupied Palestinian territories including in Jewish settlements neighborhoods in East Jerusalem. However, there is not mention of this alleged policy change in any of the company's official publications.
Additionally, Africa Israel's subsidiary - P.L.H. Lighting Engineering, supplies lighting poles to construction projects in the settlements. P.L.H. has provided 18 and 25 meter high lightning poles to the Jerusalem light rail, which connects the city center with the surrounding settlement neighborhoods. P.L.H lightning poles were also documented in A-Jib Checkpoint and along the entrance road to the settlement of Gush Etzion.
Economic Activism Highlights
A growing number of European banks and pension funds are divested from Africa-Israel because of the company's role in illegal settlement construction on Palestinian land.
On March 9, 2016, Palestinian activists led by Bassem al-Tamimi filed a $34.5 billion civil lawsuit in D.C. against individuals and companies that have been "funding violent settlement activities in occupied Palestine." The lawsuit names several defendants, including G4S, RE/MAX, Africa Israel Investments, Motorola, Volvo, Ahava Dead Sea Laboratories, Oracle Corp., and Hewlett Packard Enterprise. 

In February 2014, Luxembourg's national pension fund excluded Africa-Israel from its list of investments, citing the company's "association [with] construction of illegal settlements in occupied territories (State of Palestine)."
Also in 2014, Swedish's largest bank, Nordea, began an engagement with Africa-Israel.
Danish pension fund PKA Ltd. divested from Africa-Israel in 2010 over its role in settlement building.
In 2010, Sweden's largest asset manager Folksam confirmed that it did not have holdings in Africa-Israel because of its "policy regarding activity on occupied land."
In 2010, Norway's primary pension fund, worth almost $900 billion, excluded Africa-Israel from its portfolio because of "serious violations of individual rights in war or conflict through the construction of settlements in East Jerusalem."  
Danske Bank excluded Africa-Israel in 2010 because of its "construction activities in conflict with international humanitarian law."
In 2009 retirement fund giant TIAA-CREF announced it had divested all of its shares in Africa Israel, after a campaign by the Coalition for Justice in the Middle East which charged that "Africa-Israel, principally owned by real estate and diamond magnate Lev Leviev, is building and maintaining illegal Israeli settlements on occupied Palestinian land."
In 2009, Black Rock Bank sold its shares in Africa-Israel after pressure from three Scandinavian banks. A spokeswoman stated that the decision was made "in compliance with laws and regulations."
In 2009, the British embassy in Tel Aviv decided not to rent office space from Africa-Israel, citing its "construction work in West Bank settlements."