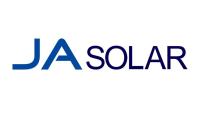 company headquarters
China
A Chinese manufacturer of solar energy systems. Provides solar panels for a solar farm in an illegal Israeli settlement in the occupied West Bank.
JA Solar Technology is a Chinese corporation that designs and manufactures solar energy equipment, including solar panels. It manufactures its products in China, Malaysia, and Vietnam. Its 2019 revenue was $3 billion. The company was listed on the Nasdaq Stock Exchange as JA Solar Holdings until 2018, and in 2019 began trading on the Shenzhen Stock Exchange instead.
JA Solar's solar panels are installed in several solar farms in Israel, including in an illegal settlement in the occupied West Bank. More than 16,000 of The company's JAP310 solar panels were installed in a solar farm at Meitarim, an illegal settlement industrial zone in the occupied West Bank. This solar farm occupies more than 24 acres of Palestinian land. This project, completed in 2015, is co-owned by Israeli companies Energix and the Southern Mount Hebron Development Company.
Israel uses occupied Palestinian land to generate solar energy, while limiting Palestinians' access to electricity and renewable energy. Israel's solar energy industry is entirely privatized, and corporate-friendly policies entice multinational companies like JA Solar Holdings to enter the Israeli market, as reported by Who Profits.
Unless specified otherwise, the information in this page is valid as of
1 August 2020