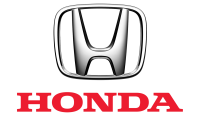 company headquarters
Japan
A Japanese vehicle manufacturer, which provides US Border Patrol with all-terrain vehicles.
Honda Motor Company, headquartered in Tokyo, manufactures primarily cars, motorcycles, and other vehicles. It reported a $120.3 billion revenue in 2020.
Honda has provided all-terrain vehicles (ATVs) and other equipment for monitoring the U.S.-Mexico border. U.S. Customs and Border Protection (CBP) bought Honda equipment worth $1.1 million under 27 contracts between 2006 and 2021. Sixteen of these contracts were specifically for ATVs, motorcycles, or dirt bikes.
The Honda models that CBP disclosed buying include the Rincon and Rancher ATVs and the CRF450X dirt bikes. Some contracts specify where this equipment is designated for. For example, the Tucson Sector Border Patrol in Arizona received 10 CRF450X dirt bikes, while the New Orleans Border Patrol received two FourTrax Rancher ATVs.
Most of these contracts are with third party Honda dealers, such as McQuade & Bannigan of New York and Davis Service Center of Colorado. However, CBP awarded Honda's U.S. subsidiary American Honda Motor with two contracts in 2006, worth $118,621 for unspecified equipment.
U.S. Border Patrol agents use these and other ATVs to patrol rugged terrain along the U.S.-Mexico border, especially in remote areas that are inaccessible to other vehicles. Border Patrol also uses ATVs to transport individuals and supplies, as outlined in a 2020 Government Accountability Office report.
This report also found that CBP misused $112 million of emergency funds that it received in 2019 by purchasing "transportation-related items, including ATVs, motorcycles, dirt bikes, boats, passenger vans, and small utility vehicles," instead of using this money to provide food and medical care for the immigrants in its custody.
Unless specified otherwise, the information in this page is valid as of
3 November 2021