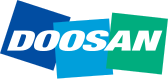 company headquarters
South Korea
A South Korean multinational conglomerate of power generation, desalination, heavy machinery, and construction companies. Machinery manufactured by the company and its subsidiary Bobcat has been used in the construction of illegal Israeli settlements and related infrastructure, the separation wall, and military checkpoints.
Machinery manufactured by Doosan is routinely used in construction projects in illegal Israeli settlements in the occupied Palestinian territory. According to Who Profits, Doosan track excavators and other heavy machinery have been used in the construction of several illegal Israeli settlements and industrial settlement zones; in the maintenance of settlement infrastructure; and in demolitions of Palestinians' homes in the occupied West Bank.
According to Who Profits, Bobcat Company, owned by Doosan Infracore International, a U.S. subsidiary of Doosan, manufactures equipment that has been used in settlement infrastructure projects and in the construction of Israel's illegal separation wall, as well as at least three military checkpoints in the occupied West Bank. Based on the Bobcat mini loader, the Sahar (or Sand Cat)—an engineering support robot—is used by the Israeli military to remove and neutralize improvised explosive devices (IEDs). The machine, which can be connected to various Bobcat models, has been used in the besieged Gaza Strip. Additionally, Bobcat mini loaders are regularly used in earthworks and heavy machinery operation trainings at Israeli military bases.
As of 2020, Bobcat robots are also used by the Israeli police.
Unless specified otherwise, the information in this page is valid as of
12 August 2022