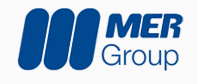 company headquarters
Israel
A telecommunication, security, and infrastructure company. Its surveillance systems are used in military bases and checkpoints in the occupied West Bank. Company products are installed in multiple weapon systems used by the Israeli military against Palestinian civilians.
The company's activity is concertrated on three main areas; Telecommunication, security, and infrastructure for renewable energy.
Surveillance cameras of the company had been installed at the Beit Iba checkpoint, the Sha'ar Ephraim checkpoint and at the Anatot army base in the West Bank. The company has also provided a video surveillance security system using Radwin technology to the settler project of Ir David ("David's City") in occupied East Jerusalem.
The company's products have been implemented in advanced wepaons systems such as the Israeli Merkava tank as well as mission aircraft, watercraft and border control.
Both Independently and through its subsidiaries, the company carried out a number of projects for the Israeli Ministry of Defense and the General Secret Services (GSS, also known as the Shabak) including the installation of a security system at army checkpoints and in the old city of Jerusalem.
Through its subsidiary Athena GS3, the company launched a mass surveillance project titled "Mabat 200 in the Old City" which entailed the installation of hundreds of CCTV cameras all over the city linked with a central command that monitors residents' movements 24/7. The system which was deployed between 2005 and 2012 is continuously modified and upgraded upon the recommendation of the Athena company. This system is marketed around the world.