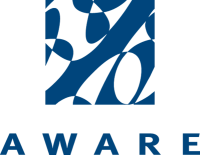 A software company that provides US immigration authorities with software that collects and manages biometric data.
Aware, Inc. provides software for the collection, management, processing, and matching of biometric images and data for identification and authentication. Headquartered in Bedford, Massachusetts, the company has 90 employees and conducts business with 80 government agencies in over 20 countries. It reported a 2020 revenue of $11.3 million, around 60% of which was earned in the U.S.
Federal law enforcement agencies use Aware's CaptureSuite software pack to identify and track individuals. CaptureSuite is a set of three software development kits that enable rapid, high quality fingerprint capture. Since 2017, Department of Homeland Security (DHS) agencies, specifically Customs and Border Protection (CBP), have licensed CaptureSuite from Aware through two successive contracts,—each worth around $1 million—with the second contract ending until in November 2021, with a possibility of extension until 2025.
In a 2018 Privacy Impact Assessment, CBP explained that is uses fingerprint scanners at border crossings for identification and tracking of travelers. It also stated that it forwards the fingerprint scans of non-citizens to the Homeland Advanced Recognition Technology System (HART), DHS's massive biometric database of 500 million people, designed by Northrom Grumman.
Aware also sells WSQ1000, one of the CaptureSuite software development kits, to the Federal Bureau of Intelligence (FBI). WSQ1000—which Aware developed in partnership with the FBI in the 1990s—uses algorithms to shrink the file size of digital fingerprint scans, enabling the FBI to maintain a large digital fingerprint database and to quickly send fingerprint scans to local law enforcement agencies. According to Aware's website, "all finger and palm images submitted to the FBI are managed by Aware WSQ1000." These images are housed in the FBI's Next Generation Identification system (NGI), a biometric database that contains nearly 80 million fingerprint records.
Immigration and Customs Enforcement (ICE) can access data from both HART and NGI to identify undocumented immigrants who are arrested and fingerprinted by local law enforcement. ICE has also used Aware's software directly, contracting "software licenses" from 2018 to 2019 for around $29,000, but the contract does not specify the software bought.
Unless specified otherwise, the information in this page is valid as of
24 August 2021