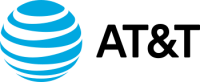 A US telecommunications company that provides communications services to US immigration authorities
AT&T is a telecommunications company that provides mobile, internet, cybersecurity, and entertainment services,  headquartered in Dallas, Texas. In 2020, the company employed 230,000 people and reported $171 billion in revenue.
AT&T provides communication and maintenance services to the Department of Homeland Security (DHS) and its sub-agencies, including Immigration and Customs Enforcement (ICE) and Customs and Border Protection (CBP). As of July 2021, DHS has awarded AT&T contracts worth over $3 billion.
In January 2021, DHS agencies awarded AT&T four contracts "to modernize and transform DHS' telecommunications infrastructure with IP-based networking services." ICE was responsible for the bulk of the 2021 award money, with a potential contract value of $173 million. Other AT&T contracts with ICE are for communication devices for ICE vehicles and for cellular data.
In 2019, CBP contracted AT&T to provide services for Customs Over The Horizon Enforcement Network (COTHEN), which "provides communications support for more than 235 aircraft, marine interdiction vessels, command offices, and numerous allied agencies." Rockwell Collins, a subsidiary of Raytheon, was the primary COTHEN service provider before AT&T. CBP also has contracts with AT&T for wireless data services and hardware like mobile phones and Apple iPads.
FirstNet for First Responders, Law Enforcement, and Immigration Agencies
AT&T provides the technology infrastructure for the First Responder Network Authority (FirstNet), established by Congress in 2012 in an effort to increase communication capacity for first responders, law enforcement, and other public safety officials around the country. In 2017, FirstNet (via the Department of the Interior) awarded AT&T a 25-year contract valued at $6.5 billion for the management and maintenance of the communication network. By 2018, all 50 U.S. states and 6 territories used FirstNet. Motorola Solutions provides agencies with hardware like radios that are equipped with FirstNet.
Customs and Border Protection (CBP) began using FirstNet in November 2018. In its pitch to CBP, AT&T claimed that the network would allow for access to "photographs, real-time audio/video feeds, and databases from other state, local, or Federal agencies, or within CBP to aid in the identification and apprehension of terrorists, undocumented aliens, and smugglers."
Immigration and Customs Enforcement (ICE) awarded AT&T its first contract to join the FirstNet network in July 2018. In 2019, ICE awarded AT&T another FirstNet contract for $31.4 million, set to expire in 2024.
AT&T continues to grow and update FirstNet, announcing in April 2021 that the network would introduce 5G+ capabilities and comprehensive encryption "that goes well beyond standard commercial network security measures." AT&T has also expanded into counties along the border such as Pima, AZ; Maverick, TX; and Hidalgo, NM.
Unless specified otherwise, the information in this page is valid as of
1 July 2021