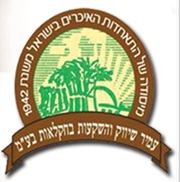 company headquarters
Israel
Supplies and markets products for the Israeli agricultural industry. Has two branches in illegal settlements in the occupied West Bank.
Amir markets agricultural product, food mixture for farm animals and packages for private farmers mainly in Israel and the OPT.
The company has 32 branches, at least two of which are located in the occupied Jordan Valley: a branch in Tomer settlement and a branch in Na'ama settlement.