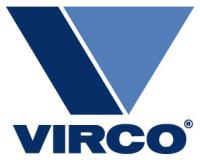 A US-based manufacturer and supplier of educational furniture and equipment that uses prison labor
Virco Mfg. Corporation (Virco) is a U.S.-based company that manufactures educational furniture and equipment. It is headquartered at its Torrance, California manufacturing facility and has one other manufacturing and distribution center in Conway, Arkansas. As of 2021, the company employs approximately 775 people nationwide and claims to be America's leading manufacturer and supplier of moveable educational furniture and equipment for the preschool through 12th-grade market, with an annual revenue of $152.79 million.
Virco manufactures some of its products using prison labor. According to a 2018 Correctional Enterprises report, people incarcerated in Maryland have manufactured Virco chairs. The company has also been a member of the National Correctional Industries Association (NCIA) since 2015. The NCIA is a private industry organization in charge of regulating the Prison Industry Enhancement Certification Program (PIECP).
Virco also supplies furniture to prisons. Three contracts signed between 2008 and 2013 show that Virco contracted with the Department of Justice (DOJ) to provide furniture to federal prisons. In 2015, Virco established a purchase order with the Oklahoma Department of Corrections for "educations furnishings and fixtures" totaling $100,000.
Unless specified otherwise, the information in this page is valid as of
3 August 2021