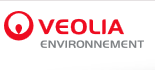 company headquarters
France
Removed Company Profile
This company was removed from the Investigate database and this profile is not updated regularly.
A multinational French company operating in the fields of water, waste management, energy and transport services. The company holds full control of Veolia Environnement Israel. Veolia Environnement Israel provides services to the Israeli Ministry of Defence.
As of August 2015, Veolia Environnement's subsidiary, Transdev, has sold all of its holdings in its Jerusalem Light Rail (JLR) project to a group of Israeli investors, bringing an end to Veolia's complicity in the Israeli occupation. The approval of the deal by the Israeli authorities and the completion of the ownership transfer in January 2016 mark an end to Veolia's operations in the Israeli market in general and to its involvement in the controversial JLR project, which services Israeli settlements and territories illegally annexed by Israel. THis was the last stage in a long process of divestment form the Isralei occupation. See more on Who Profits.
Veolia is a multinational French company operating in the fields of water, waste management, energy and transport services.
Veolia Environnement holds 50% in Transdev, formerly the transportation arm of the French conglomerate. This subsidiary holds a 5% share in the CityPass consortium, that controls the Jerusalem light rail project. The Jerusalem light rail is a settlement infrastructure project, designed to connect the city of Jerusalem with illegal settlements around it. Transdev fully owns Connex JLRT, the company which operates all the trains.
In September 2014, Transdev has reported an agreement with other partners in the CityPass consortium - The Ashtrom Group, IIF (Israel Infrastructure Fund) and Harel Insurance - for the sale of Connex JLRT and Transdev's 5% share in CityPass itself. Yet, as of April 2015 this sale is still pending, possibly due to government restrictions.
In April 2015, Veolia sold its water, waste and energy activities in Israel to the US-based investment management firm Oaktree Capital Management. The sale included Veolia's activities in the Tovlan landfill in the occupied Jordan Valley and in the Ayalon wastewater treatment facility, which treats sewage from the illegal West Bank settlement of Modi'in Illit. As a result, Veolia no longer has any holdings in these two facilities.
Previous disengagement of Veolia Environnement from the Israeli market occurred in September 2013, when the company sold its local bus network, including bus lines serving dozens of settlements in the West Bank, to Afikim company.
Economic Activism Highlights