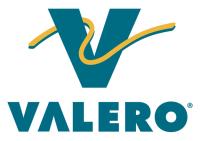 A US multinational oil & gas company. Provides Israel with fuel for aircraft used by the Israeli air force against Palestinian civilians.
Valero Energy Corporation is a Texas-based fuel company with over a dozen refineries in the U.S., the U.K., Canada, and the Caribbean. It is on the Pentagon's "Top 100" suppliers list and supplies jet and diesel fuel to the U.S. military.
Valero is one of the Israeli military's largest fuel suppliers. The company won U.S. Department of Defense contracts to supply Israel with fuel as part of the Foreign Military Sales program from 2001-2004 and in 2008, 2009, and 2012 for a total value of over $645 million. It has provided Israel with kerosene-based jet propulsion fuel called JP-8, which powers Israel's AH-64 Apache attack helicopters, its F-15 and F-16 fighter/bombers, as well as its Merkava tanks. Valero also supplies the Israeli military with EN590 diesel fuel for use in its trucks and other equipment.
Valero Fuel Used in Attacks on Palestinian Civilians
F-16 jets, AH-64 Apache helicopters, Merkava tanks, and other vehicles powered by Valero fuel have been used repeatedly in Israeli attacks on densely populated civilian areas, resulting in thousands of civilian casualties in Lebanon, the West Bank, and Gaza. The human rights community, including Human Rights Watch, Amnesty International, B'Tselem, and United Nations commissions, concluded these attacks to be human rights violations and at times war crimes.
Human Rights Watch documented numerous instances of the Israeli military using Apache helicopters to launch airstrikes on civilian populations during Israel's 2006 ground and aerial bombardment of Lebanon that severely damaged civilian infrastructure and killed 1,183 people, of whom approximately one third were children. Israeli forces deliberately targeted apartment buildings, villages, plants, bridges, seaports, and other key features of Lebanon's infrastructure. As a result of Israel's aerial assault, over one million people were internally or externally displaced. According to a report published by the United Nations Office for the Coordination of Humanitarian Affairs (UNOCHA), Israel violated international humanitarian law by failing to take care to prevent civilian casualties during its airstrikes on Lebanese infrastructure. According to reports by Human Rights Watch (here and here), Israel used cluster munitions "in a manner that did not discriminate between military objectives and civilians" and "violated the principle of proportionality."
In 2008-2009, Israel conducted an assault on Gaza ("Operation Cast Lead") involving the use of F-16s and Apache helicopters that injured over 5,300 people and killed 1,383 Palestinians, of whom 333 were children. Israeli forces destroyed the homes of over 3,400 Palestinian families and left thousands of civilians homeless and physically impaired. According to a report published by the United Nations Human Rights Council, Israeli forces deliberately targeted civilian objects and failed to take every possible precaution to minimize civilian casualties, thereby violating customary international law. 
The Israeli military used the Merkava tanks in its 2012 assault on Gaza ("Operation Pillar of Defense") that killed 174 Palestinians, of whom 101 were civilians including 33 children. During the assault, Israeli forces targeted civilian infrastructure such as residential buildings, farmlands, hospitals, and schools. According to a report by the United Nations High Commissioner for Human Rights, Israeli forces failed to respect "the principles of distinction, proportionality and precautions, as required by international humanitarian law."
In 2014, Israel conducted an attack on Gaza called "Operation Protective Edge" involving F-16s, Apache helicopters, and Merkava tanks that killed 2,251 Palestinians, of whom 1,462 were civilians and 551 were children. Israeli forces conducted over 6,000 airstrikes in Gaza and damaged or destroyed 18,000 housing units, 73 medical facilities, and many ambulances, leaving over 100,000 people homeless. Defense for Children International documented that artillery and tank shelling killed at least 81 children during Operation Protective Edge. As a result of the attack, over 1,500 Palestinian children were orphaned and 11,231 people were injured, of whom 3,436 were children. According to a report by the United Nations Human Rights Council, Israeli forces may have violated international human rights law and committed war crimes on numerous occasions because of their apparent disregard for the preservation of civilian life.
F-16 aircraft were repeatedly used in 2018 to conduct airstrikes in Gaza, resulting in civilian deaths. In February, Israeli missiles launched from F-16 warplanes killed two 17-year-old Palestinian teenagers during six extensive airstrikes, the largest assault since Operation Protective Edge. The attacks wounded two more Palestinians and damaged civilian homes. In July, Israeli forces used F-16 aircraft, helicopters, and unmanned aerial drones to launch about 85 missiles at the Gaza Strip, killing two children and injuring 28 people. The attack damaged residential homes and partially damaged or destroyed numerous ambulances and trucks transporting medical supplies.
 
Unless specified otherwise, the information in this page is valid as of
5 August 2018