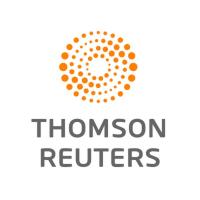 company headquarters
Canada
A Canadian electronic content and information services provider. Provides its information and database service to the US government to be used for tracking and targeting immigrants and their communities.
Thomson Reuters is an electronic content and information services provider headquartered in Toronto, Canada. In addition to providing news and journalism through its subsidiary Reuters News Agency, Thomson Reuters sells subscription-based information, software, and managed services to professionals in the legal, tax, and accounting industries. Its diverse customer base includes businesses and corporations, law and accounting firms, investigative and legal professionals in government, and law enforcement agencies. Following the 2018 sale of its Financial & Risk business, the company's workforce was split in half to roughly 24,000. Thomson Reuters reported annual revenues of $11.3 billion in 2017.
Thomson Reuters supports Immigration and Customs Enforcement's (ICE) data gathering apparatus by selling personal and proprietary information through its two subsidiaries, Thomson Reuters Special Services (TRSS) and West Publishing Corporation.
In February 2018, TRSS signed a $6.7 million contract with ICE's Detention Compliance and Removal office for a "continuous monitoring and alert service that provides real-time jail booking data to support the identification and location of aliens." TRSS won a $1.5 million no-bid award in September 2016 to provide an earlier iteration of this service. In addition to providing real-time arrest and jail-booking data, the new system will be capable of tracking 500,000 identities per month and will catalog arrested persons' vehicle registration information, insurance claims, credit history, payday loans, public court records, employer records, wire transfers, and Taxpayer Identification Numbers. The system, according to immigration policy and digital privacy experts, is alarming for a number of reasons, including the number of people ICE would keep under continuous surveillance, the breadth of data sources (at least 17) it pulls into one central repository, and the fact that the work is being outsourced to a third party.
West Publishing Corporation has over $46 million in current potential contracts with ICE's Homeland Security Investigations for its Consolidated Lead Evaluation and Reporting (CLEAR) service. CLEAR provides law enforcement agencies access to a vast database of public and proprietary information, including utilities data, DMV records, real property data, professional licenses, criminal and court records, healthcare provider content, consumer and credit bureau data, real-time incarceration and arrest records, business data, data from social networks, chatrooms, and blogs, and live access to over 7 billion license plate detections. CLEAR interfaces with ICE's information management system, called FALCON-SA, and makes it easier for ICE to "narrow in and locate persons and assets of interest." In December 2017, West Publishing Corporation received a contract worth $5.8 million to integrate license plate recognition data provided by Vigilant Solutions into its CLEAR platform.
Apart from contracting directly with ICE, Thomson Reuters provides personal and proprietary information to local and state law enforcement agencies that have information-sharing agreements with ICE. In 2017, Thomson Reuters CLEAR entered into an agreement for integrated access with Forensic Logic, manufacturer of COPLINK and LEAP, data systems used by local, regional, and state law enforcement agencies that facilitate data sharing with ICE. Thomson Reuters is also a corporate partner of NLETS, a network of state law enforcement agencies that feed data into the FBI's NCIC database, which ICE agents query to identify and target immigrants.
Economic Activism Highlights
On April 23, 2019 Berkeley City Council passed Sanctuary Contracting Ordinance on Tuesday after months of postponement. It is designed to prevent the city from entering into contracts with businesses that act as data brokers or provide extreme vetting services to U.S. Immigration and Customs Enforcement. This would likely include Thomson Reuters who is listed as an ICE Data Broker by the #DeportICE Data Broker public campaign.
This profile was last updated on
6 January 2019