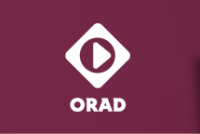 company headquarters
Israel
An Israeli manufacturer of electronic detection systems. Its equipment is installed in the separation wall and illegal settlement roads in the occupied West Bank.
Manufactures electronic detection systems, among them the i360. Also distributes the Discoverii perimeter security product. Company products are installed in fences as part of the separation wall.
The company also supplies Siemens traffic control systems for Apartheid roads (roads on which only Israelis are allowed to travel) in the occupied West Bank, including road 5 and route 443. The company's CCTV systems monitor the Old City in occupied East Jerusalem as part of the municipality's SafeCity project.
Orad partially owns Novidea, a company that participated in the planning and installation of a Motorola Wide Area Surveillance System, which is a radar system used to detect movement around West Bank settlements.