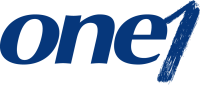 company headquarters
Israel
One of Israel's largest IT companies. Its subsidiary Tescom has facilities in an illegal settlement in the occupied West Bank.
In 2006, Tescom Software Systems Testing, a wholly owned subsidiary of the company, opened an IT outsourcing center in the settlement of Modiin Illit in the occupied West Bank, employing ultra-orthodox Jewish women settlers.
In 2013, the company won a NIS 700,000 tender to provide computers and servers maintenance to the Israeli army.
The company's subsidiary One1 Security Computerization Projects Division has carried out multiple projects for the Israeli military, including the intelligence unit and the air force.