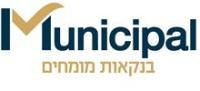 company headquarters
Israel
A major Israeli bank specializing in credit for local municipalities. Financed the construction of public projects in multiple illegal settlements in the occupied Palestinian territory. Has branches in settlements.
In 2001 Dexia Group bought the Israeli Municipality Treasure Bank and established Dexia Israel. Dexia Israel has been giving long-term loans to municipalities of Israeli settlements in the occupied territories.
In September 2014, Dexia Israel Bank provided a loan turnover of NIS 1.25 million to Shomron Regional Council for sewage lines along Nahal Qana (Qana stream) in the oPt. 
In the past, Dexia Israel Bank granted a loan to the Shomron Regional Council and Kolhey Hasharon corporation for funding a sewage project. In September 2014, the bank granted a loan turnover of NIS 1.25 million to the Shomron Regional Council.
In 2009, Dexia Israel issued a 6.8 million NIS loan for waste management systems in the settlement of Bat Ayin. The loan is given from state funds through the administration for sewage infrastructures.  
Since 2005 the bank has been giving long-term loans and other financial services to more than ten different Israeli municipalities in the occupied West Bank, including: Ariel, Elkana, Alfei Menashe, Har Hebron (South Hebron Hills), Kdumim and Giv'at Zeev.
Dexia Israel provided a guarantee for a project of the Israeli Ministry of Defense to purchase and install lighting around Kdumim settlement.  
Dexia Israel provides fund management for several settlements: Gush Etzion settlements' regional council receives all of its state funds through Dexia Bank; The bank operates the account of Katzrin settlement in the Golan Heights. Katzrin receives funds from the different government offices through Dexia Bank.
All Mifal HaPayis (Israeli national lottery) grants given to settlements for construction of buildings and facilities are transferred through Dexia Israel bank. In the past three years, Dexia Israel bank has been managing bank account for the Israeli lottary projects of Shomron Regional Council, Mateh Binyamin Regional Council, Gush Eztion Regional Council, Har Hevron Regional Council, Megilot Dead Sea Regional Council, Efrat Local Council, Alfei Menashe Local Council, Kedumim Local Council and Kiryat Arba Local Council.
Between 2010-2013 Mifal HaPayis provided grants to the following settlements: Alfei Menashe, Alon Shvut, Ariel, Atniel, Beit El, Beitar Illit, Bney Yehuda (Golan Heights), Dolev, Efrat, Elazar (Gush Etzion), Elkana, Eshkolot (South Hebron Hiils), Etz Efraim, Geva Binyamin (Adam), Givat Ze'ev, Har Hadar, Har Hevron, Hagay, Hinanit, Hashmonaim, Imanuel, Itamar, Kalia, Karney Shomron, Katzrin (Golan Heights), Kdumim, Kfar Adumim, Kiryat Arba, Kohav Hashahar, Ma'ale Adumim, Ma'ale Efraim, Mevo Beitar, Mevo Horon, Modi'in Ilit, Neveh Daniel, Nili, Nofim, Ofra, Oranit, Peduel, Settlement neighborhoods in East Jerusalem, Shilo, Yakir.  
In addition, between 2010-2013, grants were given to the following Regional councils in the OPT: Bik'at Hayarden (The regional council of the occupied part of the Jordan Valley), Megilot Dead Sea regional council, Har Hevron, Mate Binyamin, Gush Etzion and Shomron. Grants were also given to Golan regional council in the Golan Heights.
Click here to read the full report about the involvement of the Israeli banks in the settlement enterprise from February 2017.
Click here to read the full report about the involvement of the Israeli banks in the occupation industry from October 2010.
Economic Activism Highlights
During March of 2016, the State of Illinois announced that it will divest from Dexia Bank, following the company's announcement of the sale of its affiliate branch in Israel.
Nordea Bank began an engagement process with Dexia in 2011.
In 2011, Triodos Bank excluded Dexia Bank, citing its "ongoing financing of Israeli settlements in the Occupied Palestinian Territories."