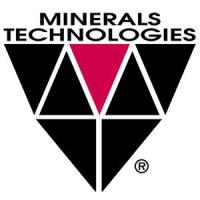 A US-based multinational minerals company. Its products are used in the construction of a water system for illegal settlements in the occupied West Bank.
Minerals Technologies Inc (MTI) provides a variety of specialty minerals and synthetic mineral products for use in various industries including construction, paper, steel, oil, and gas. The company is headquartered in New York City and has an annual revenue of $1.8 billion as of 2019.
MTI subsidiary CETCO is involved in a water project in the occupied West Bank. According to Who Profits, the company's products are used in the construction of the Bardala Bypass Pipeline, a project of Israel's national water company Mekorot in the occupied Jordan Valley. The pipeline is designed to transport water extracted from the water sources of the Palestinian village Bardala to nearby illegal Israeli settlements for drinking and agricultural use. At the same time, the pipeline prevents Palestinians from Bardala access to their own water sources. Exploiting the natural resources of an occupied territory for the civilian uses of the occupying power is forbidden under international law.
Unless specified otherwise, the information in this page is valid as of
1 September 2020