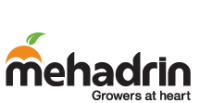 company headquarters
Israel
Israel's largest grower and exporter of citrus and other fruits and vegetables. Owns orchards and processing facilities in the occupied West Bank and Golan Heights.
The company engages in planting fruit and vegetable groves and processing, packing, marketing, and exporting agricultural products within Israel and abroad. The company also provides loans to farmers and agricultural corporations who export their products through Mehadrin.
Following Agrexco's liquidation in September 2011, the Mehadrin group acquired most of Agrexco's export products, such as citrus, avocados, persimmons, and dates (mainly Medjool), some of which are grown in the occupied Jordan Valley.
Mehadrin owns three packing houses and a distribution center, in addition to the dozens of orchards it operates. The company operates at least four orchards in the occupied territories (three in the occupied West Bank and one in Gaza), as shown in a map published on the company's website.
Mehadrin owns a packing house for mangoes in the occupied Golan Heights through its subsidiary Miriam Shoham (50% ownership). Also, company logos were seen on a packing warehouse for grapes in the settlement of Beka'ot in the occupied Jordan Valley.
Mehadrin is also an authorized provider of refrigeration services to the Ministry of Defense.
Additionally, the company supplies water for agricultural irrigation and pumps water from its wells for Mekorot, the Israeli state water company. The company also sells drawing services and water supplies to Mekorot for agricultural and domestic use.
For a report on agricultural export from Israel and the occupied territories click here.