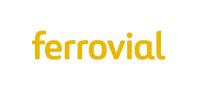 company headquarters
Spain
A Spanish multinational infrastructure company. Its subsidiary Broadspectrum operates a prison in Australia.
Ferrovial, S.A. is a publicly-traded company headquartered in Madrid, Spain. Ferrovial provides design, construction, financing, operation, and maintenance of transport and infrastructure projects. In 2018, Ferrovial's annual revenue was $6.3 billion. The company has over 92,100 employees and operates in six countries: Australia, Canada, Poland, Spain, the United Kingdom, and the United States (more information below regarding U.S. operations).
The company operates one prison in Australia, the Parklea Correctional Center, through its Australian subsidiary Broadspectrum. It formed a joint venture for this purpose with Management and Training Corporation (MTC), the world's third-largest private prison company. The Parklea prison, located in New South Wales, north-west of Sydney, holds 823 people as of 2019. Parklea was first privatized in 2009 and was operated by GEO Group, the world's second-largest private prison operator, for ten years. In March 2019, GEO Group lost the contract to the MTC-Broadspectrum joint venture, following reports of major human rights abuses in the prison.
Until October 2017, Ferrovial managed two Australian offshore immigration jails, formally called Regional Processing Centers, on the islands of Manus and Nauru. Neither island is part of Australia: Manus Island is part of Papua New Guinea and Nauru is an independent country. The Australian government established these jails to prevent asylum seekers from reaching the Australian mainland. The Manus and Nauru jails were operated by Broadspectrum, previously named Transfield, since 2014 and 2013 respectively, and Ferrovial bought Broadspectrum in 2016. A few months before the acquisition, the Supreme Court of Papua New Guinea ruled that the detention of asylum seekers in Manus Island is illegal. Later in 2016, leaked documents uncovered severe abuse of children in the Nauru jail. Ferrovial's original contract for operating the two jails was due to expire in 2017, but the Australian government unilaterally extended it as it was struggling to find a company to take over both contracts. Eventually, the Australian government contracted Paladin Group, an Australian security company, for operating the Manus Island jail, and Canstruct International, an Australian civil engineering firm, for the jail in Nauru.
Ferrovial's activities in the U.S. include operations in the infrastructure and fossil fuel industries. The company's North American headquarters are located in Austin, Texas. As of 2019, the company has 35 active contracts across the U.S. and Canada, including servicing the Port Miami Tunnel, Washington D.C.'s tunnel network, the Presidio Parkway in San Francisco, and the Valero Refinery in Benicia, California.
Unless specified otherwise, the information in this page is valid as of
31 October 2019