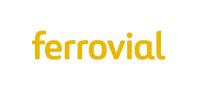 company headquarters
Spain
Removed Company Profile
This company was removed from the Investigate database and this profile is not updated regularly.
A Spanish multinational infrastructure company that used to operate prisons in Australia.
Ferrovial, S.A. is a publicly traded company headquartered in Madrid, Spain that provides design, construction, financing, operation, and maintenance for government infrastructure projects. Between 2016-2020, Ferrovial owned Broadspectrum, an Australian infrastructure company, which operates prisons in Australia. In 2020, Ferrovial sold Broadspectrum to Ventia Services Group Limited for $319 million USD.
Under Ferrovial, Broadspectrum has operated the Parklea Correctional Centre, a private prison in New South Wales with a capacity to incarcerate approximately 1,500 people. Broadspectrum started operating Parklea in a joint venture with Management and Training Corporation (MTC) after the Australian government ended the contract of The GEO Group to operate the prison in 2018.
Until October 2017, Broadspectrum also managed two Australian offshore immigration jails, called Regional Processing Centres, on the islands of Manus and Nauru. Neither island is part of Australia: Manus Island is part of Papua New Guinea and Nauru is an independent country. The Australian government established these jails to prevent asylum seekers from reaching the Australian mainland. The Manus and Nauru jails were operated by Broadspectrum starting in 2014 and 2013 respectively.
In 2016, a few months before Ferrovial acquired Broadspectrum, the Supreme Court of Papua New Guinea ruled that the detention of asylum seekers in Manus Island is illegal. Later in 2016, leaked documents uncovered severe abuse of children in the Nauru jail. Ferrovial's original contract for operating the two jails was due to expire in 2017 and Ferrovial decided not to apply to extend the contract.
Unless specified otherwise, the information in this page is valid as of
27 July 2022