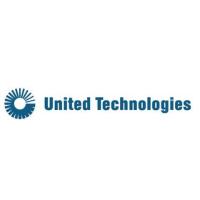 A US provider of high-tech systems, products, and services to the aerospace and commercial building industries. Its subsidiary Pratt & Whitney produces the engines for military aircraft used by the Israeli air force against Palestinian civilians.
United Technologies Corporation (UTC) is a diversified company headquartered in Connecticut that provides high-tech products and services to the global aerospace and commercial building systems industries. In 2017, United Technologies was the 11th largest arms-producing company in the world with a net revenue of $57,244 billion, 12% of which was generated by the company's military aerospace sector.
United Technologies has multiple large subsidiaries, including Pratt & Whitney, which develops and manufactures military and commercial engines, power units, and propulsion products, and UTC Aerospace Systems, one of the largest suppliers of aerospace and defense products for military aircraft.
The company is undergoing major reconstruction. In 2020, it is expected to merge with defense giant Raytheon to form the 2nd largest aerospace and defense company. Before the merger, United Technologies is also expected to spin off two of its subsidiaries: Otis, the largest producer of elevators and escalators worldwide, and UTC Climate, Controls & Security (Carrier), a leading provider of air conditioning, heating, and security automation products. In 2018, the company acquired Rockwell Collins, another defense company that was at the time the 43rd largest arms-producing company worldwide.
United Technologies Weapon Sales to Israel
UTC's subsidiary Pratt & Whitney produces the engines for at least ten aircraft operated by the Israeli military, including fighter jets, drones, and transport aircraft. Pratt and Whitney's F-100 engine series powers Israel's F-15 and F-16 fighter jets, and the company's F135 propulsion system is the engine for the Israeli F-35 Lightning II plane. Pratt & Whitney has provided equipment and support services to Israeli fighter jets since 2005, and contracted with Israel in 2015 to provide full support for the F-15 and F-16 fleets through 2030. Pratt & Whitney also produces the engines for two of the flagship Israel Aerospace Industries (IAI) Heron drones, the Eitan (also known as Heron TP) and the Shoval.
In addition, Pratt & Whitney is a major producer of auxiliary power units for the F-16, various military transports, and helicopters such as the CH-53K Sea Stallion and UH-60 Blackhawk, two of the primary helicopters used in combat by the Israeli Air Force. Sikorsky produced the Sea Stallion and Blackhawk helicopters as a subsidiary of United Technologies before Sikorsky was bought by Lockheed Martin in 2015.
United Technologies' subsidiary Rockwell Collins has a joint venture with Israeli weapon company Elbit Systems to develop the Helmet Mounted Display System for the F-35 fighter jet. Before becoming part of UTC, Rockwell Collins also produced the GPS receivers of the GBU-39 Small Diameter Bomb I (SDB I) guidance system, which converts traditional "dumb" bombs into precision attack "smart" bombs. Boeing, the manufacturer of SDBs, has sold the guided bombs to Israel at least six times between 2008 and 2018, including through a foreign military sale contract in January 2018 for almost $200M in SDB production.
United Technologies operates in over 80 countries, including a facility in Tirat Carmel, Israel.
Weapons Used in Attacks on Palestinian Civilians
F-16 jets, Heron drones, and other systems with United Technologies engines have been used repeatedly in Israeli attacks on densely populated civilian areas, resulting in thousands of civilian casualties in the West Bank and Gaza. The human rights community, including Human Rights Watch, Amnesty International, B'Tselem, and United Nations commissions, has ruled these attacks to be human rights violations, collective punishment, and at times war crimes.
In 2008-2009, Israel conducted an assault on Gaza ("Operation Cast Lead") involving the use of F-16 aircraft containing Pratt & Whitney engines that injured over 5,300 people and killed 1,383 Palestinians, of whom 333 were children. The Israeli military also reportedly used GBU-39 guided bombs, whose GPS is manufactured by Rockwell Collins, currently a subsidiary of UTC. The Israeli military may have used the Eitan drone during Operation Cast Lead to launch airstrikes in Gaza, possibly using Spike missiles. Israeli forces destroyed the homes of over 3,400 Palestinian families and left thousands of civilians homeless and physically impaired. According to a report published by the United Nations Human Rights Council, Israeli forces deliberately targeted civilian objects and failed to take every possible precaution to minimize civilian casualties, thereby violating customary international law.
The Israeli military extensively used F-16 fighter jets with Pratt & Whitney engines in its 2014 assault of Gaza ("Operation Protective Edge") in which 2,251 Palestinians were killed, of whom 1,462 were civilians. Defense for Children International found that of the 550 children killed during Operation Protective Edge, 225 were killed by missiles dropped from Israeli warplanes. Overall, Israeli forces conducted over 6,000 airstrikes in Gaza and damaged or destroyed 18,000 housing units, 73 medical facilities, and many ambulances, leaving over 100,000 people homeless. According to a report by the United Nations Human Rights Council, Israeli forces may have violated international human rights law and committed war crimes on numerous occasions because of their apparent disregard for the preservation of civilian life.
The Eitan and Shoval drones, powered by Pratt & Whitney engines, were also used for surveillance and possibly missile strikes during Operation Protective Edge, during which Israeli drone strikes killed 840 Palestinians. Surveillance drones are often used to locate targets before airstrikes. Although the Israeli military has not confirmed that the Eitan drone has been used in airstrikes, multiple reports (here, here, and here) support that the Eitan is armed and was most likely used to fire missiles at Gaza during Operation Protective Edge. The sound of drones such as the Eitan and Shoval constantly patrolling the skies above Gaza also contributes to the high levels of psychological trauma experienced by Palestinians living in the region.
F-16 aircraft were repeatedly used in 2018 to conduct airstrikes in Gaza, resulting in the deaths of several civilians. In February, Israeli missiles launched from F-16s killed two 17-year-old Palestinian teenagers during six "large-scale" attacks, the largest assault since Operation Protective Edge. The attacks wounded two more Palestinians and damaged civilian homes. On July 14, 2018, Israeli forces used F-16 aircraft, helicopters, and unmanned aerial drones to conduct airstrikes on Gaza that killed two children and injured 28 people. Israeli warplanes launched over 85 missiles on the Gaza Strip, damaging residential homes and partially damaging or destroying numerous ambulances and trucks transporting medical supplies.
Economic Activism Highlights
On November 1, 2018 the University of Leeds divested from Airbus, United Technologies and Keyence Corporation after students, staff and alumni of the university published an open-letter to the Vice Chancellor calling for a cessation of investments in these companies because they sell weapons and military equipment to the state of Israel. The open later stated, "Our university should not enable military occupation. Our tuition fees should not fund killing. Our education should not be at the expense of a person's life." The University however published a statement explaining the divestment was a result of the adoption of a climate action strategy. 
On November 15, 2017, the University of Michigan's central student government passed a resolution for the University to divest from corporations that are involved in the human rights violations against the Palestinian people, including Boeing, G4S, Hewlett-Packard, and United Technologies.
In May 2015 the Olgethorpe University Student Senate passed a resolution to divest from United Technologies "based on evidence of their active role in human rights abuses in the West Bank and Gaza Strip."
Students at UC Los Angeles passed a resolution to divest from UT in November 2014, stating UT "provide[s] weapons used in attacks on civilians and civilian infrastructure in the Gaza Strip."
The University of Michigan at Dearborn student senate voted in 2014 to create an advisory committee because UT "sells helicopters that have been used to kill [Palestinian] civilians in attacks on towns and refugee camps."
In 2013, UC San Diego's student council voted to urge engagement with and divestment from United Technologies, citing its "profit from the military occupation, siege, blockade, and apartheid imposed upo n the Palestinian people."
Undergraduate students at Arizona State University, in June 2012, voted to divest from and blacklist UT due to its "complicit[y] in human rights abuses in the occupied Palestinian Territories."
The University of Michigan at Dearborn student government passed a divestment resolution in 2010, citing UT's "...[sale of] weapons, goods, and services to Israel."
In 2009, the Board of Trustees at Hampshire College, following a two-year student-led campaign, approved divestment from UT due to "human rights concerns in occupied Palestine."
In 2005 and 2006, the student council at the University of Michigan at Dearborn had also passed resolutions urging divestment from United Technologies, citing the company's "support and benefit from the ongoing illegal Israeli occupation."
In 2005, the Presbyterian Church began engaging with UT over concerns that the company "may be profiting from involvement in...obstacles to a just peace."
Unless specified otherwise, the information in this page is valid as of
10 June 2019