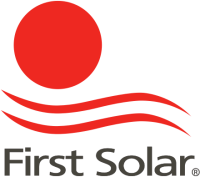 A U.S.-based manufacturer of solar panels and energy systems. Its solar panels are used in a solar farm in illegal Israeli settlements in the occupied West Bank.
First Solar, headquartered in Tempe, Arizona, is a manufacturer of photovoltaic (PV) solar modules, also known as solar panels. The company develops and sells solar energy systems using its solar panels and provides operations and maintenance services to system owners. First Solar manufactures its products in the U.S., Germany, Malaysia, and Vietnam. The company's revenue was nearly $3.1 billion in 2019.
First Solar has provided solar panels to a solar farm located in Kalia, an Israeli illegal settlement in the occupied Jordan Valley, part of the West Bank. All the solar panels at Kalia, about 104,000, were manufactured by First Solar, according to Who Profits. Established in 2015 by a partnership between the Kalia setttlement and Israeli company Clal Industries, the solar farm takes up 33 acres of occupied Palestinian land. First Solar has also provided 40,000 solar panels to Israel's largest solar farm, located in Ramat Hovav Industrial Zone, in the Naqab desert.
Israel uses occupied Palestinian land to generate solar energy, while limiting Palestinians' access to electricity and renewable energy. Israel's solar energy industry is entirely privatized, and corporate-friendly policies entice multinational companies like First Solar to enter the Israeli market, as reported by Who Profits.
This profile was last updated on
1 September 2020